CHICAGO - Derrick Rose had always been a reluctant superstar. A kid from crime-ridden and poverty-stricken Englewood, he was uncomfortable with all the attention, uneasy in front of the bright lights.
At the peak of his powers, when he was the youngest to win the MVP ward at age 22 in 2011, Rose dominated this city's sports headlines, anointed as Chicago's next big superstar after No.23.
Multiple injuries later, he enters Season 11 of his career as a reserve in Detroit, his fourth team in as many seasons.
Signed to a two-year $15 million deal, Rose was officially introduced as a Piston during Media Day on September 30 at the team's training facility which sat next door to the now-defunct Palace of Auburn Hills in Michigan.
Media Days with Derrick have been a staple for me the past several years. After missing out in 2017 and 2018 when he was traded to New York and had stops in Cleveland and Minnesota, I drove five hours to attend his Pistons debut.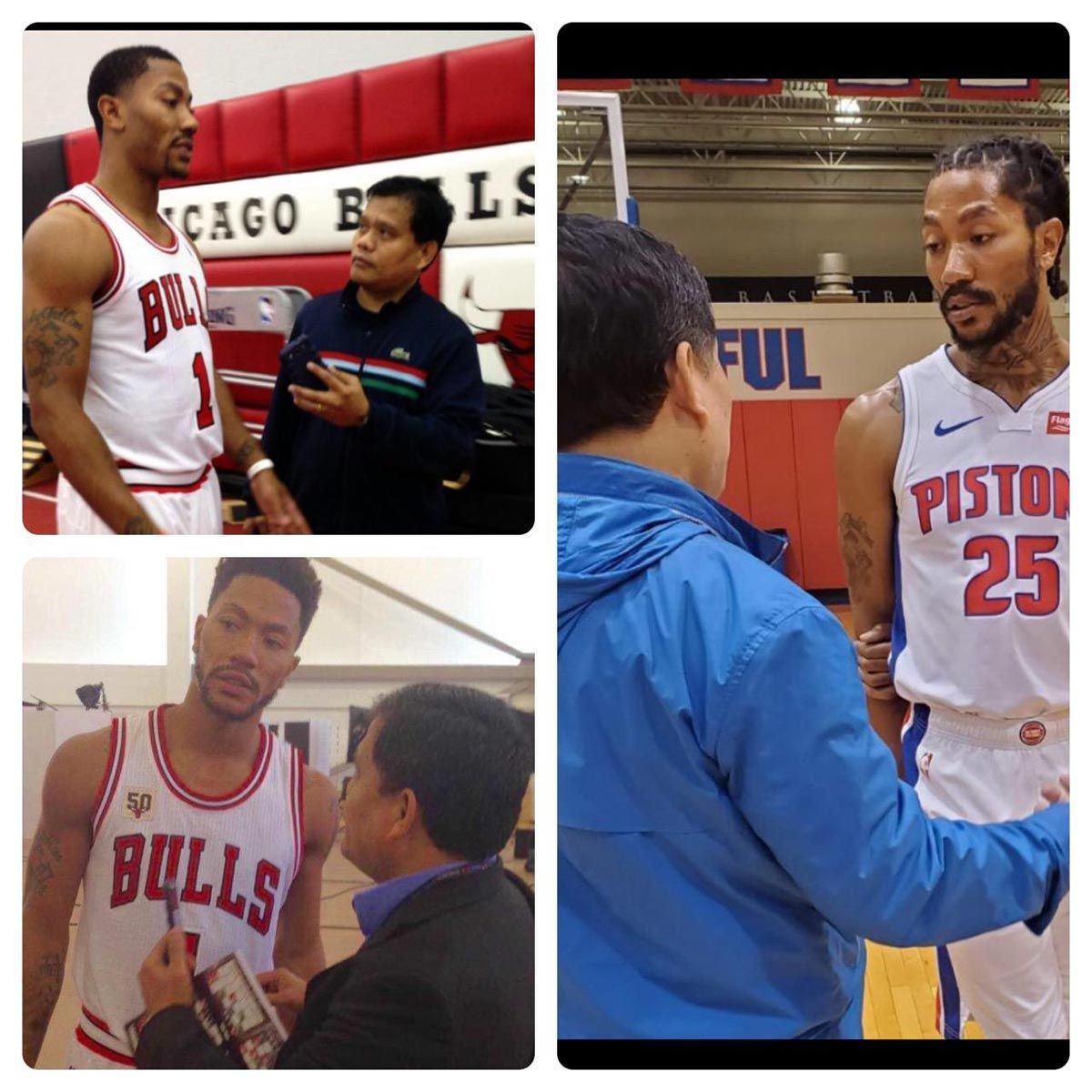 Continue reading below ↓
Recommended Videos
Unlike his Bulls days, when microphones and various TV outlets from the country's third largest media market pulled him in so many different directions, Rose didn't have a crazy hectic time.
Unlike his glory days, he was no longer the lion here. Just a happy member of the pride, quietly following the lead of Detroit's Big 3 - Blake Griffin, Andre Drummond and Reggie Jackson.
And this new-found place under the spotlight, where his rank in the pecking order is slightly lower, suits D-Rose just fine.
"I've had all the accolades in the past. I'm past that," Rose told reporters. "Now I want to win. The only thing on my resume I'm missing is a championship and being here in the East, you never know what's gonna happen."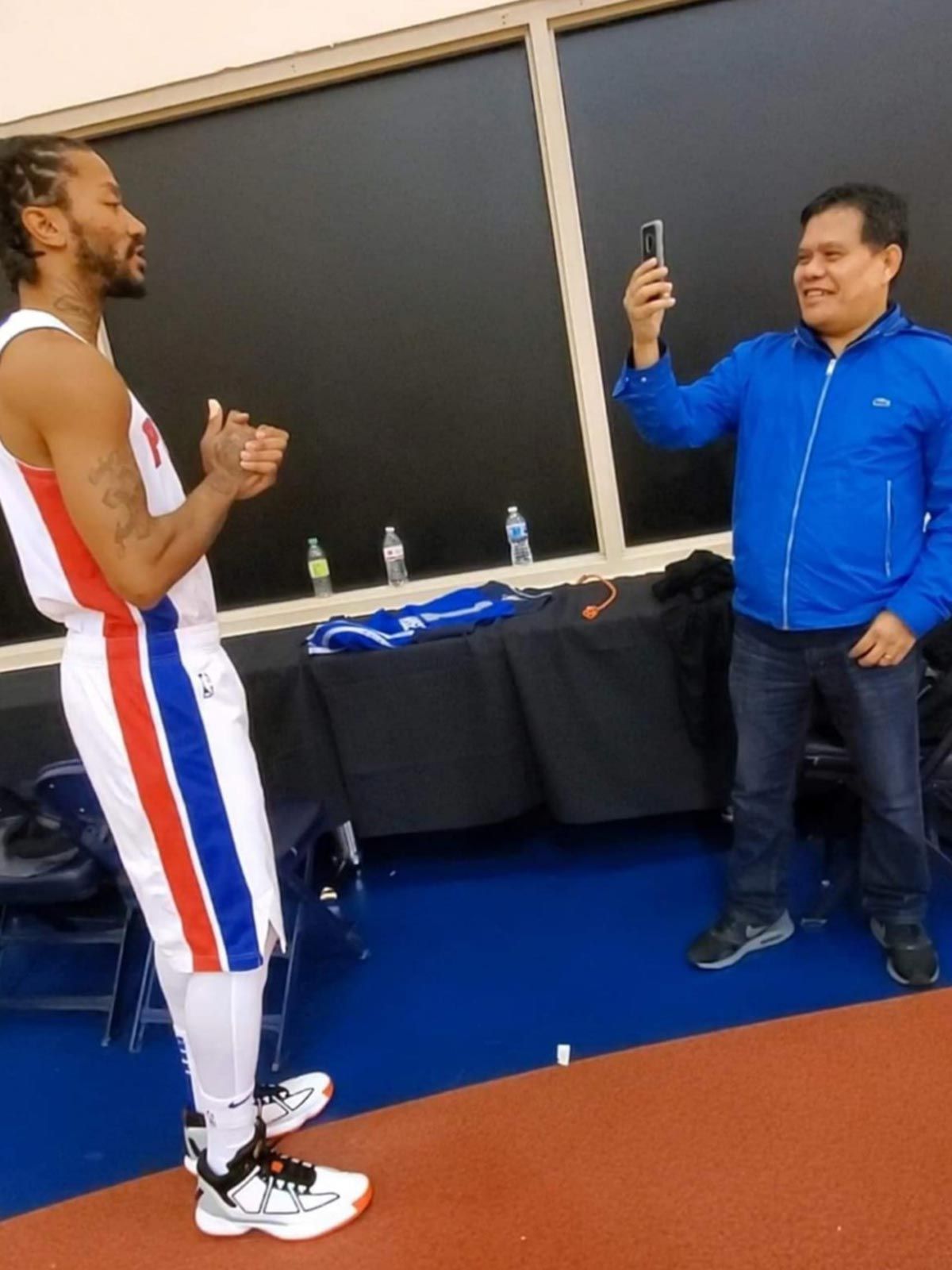 Inevitably, questions about his health and propensity for injury came up. But D-Rose handled it well.
He said he's a more poised, more mature player than he was when he first started as a relentless rim attacker. He has rediscovered the lost art of the mid-range jumper in recent seasons, spicing the arsenal with floaters and the occasional 3.
He takes better care of his body now, eats more carefully, and adheres to a strict regimen that allows faster recovery in between games.
"I have family here. I have an opportunity to win here. It's all good," Rose said.
In this upcoming season, Griffin, Drummond and Jackson will receive salaries of $34,2 million, $27 million and $18 million, respectively. Rose, meanwhile, will pocket only $7.3 million.
But money is no longer an object for the three-time All-Star.
According to BasketballReference.com, he has made $121.4 million in NBA salaries and per Sports Illustrated, the 14-year shoe contract Rose inked with adidas in February 2012 is worth at least $190 million plus several millions more potentially in incentives.
One-on-one time with a player at Media Day is hard, especially if you didn't know anybody in the team's PR. But I got lucky on Monday because Pistons media coordinator Josh Schur used to be a Bulls intern and he hooked me up with Derrick.
"I heard (Errol) Spence calling out Manny (Pacquiao). That is crazy. Are they gonna fight?" Rose asked, a wide smile creasing his face.
I told D-Rose not to hold his breath.
Manny has often invited Rose to see the his fights live at ringside. A VIP ticket, facilitated by the senator's chief media officer, Aquiles Zonio, has been set aside for Rose during the Broner fight.
Rose couldn't come and he apologized while also sending Pacquiao a video shoutout.
As a fan and a reporter, it saddens me to realize that the D-Rose of old will probably never be back. But as a friend, I am delighted to see the new D-Rose.
Derrick, who turns 31 this Friday, is much happier these days. Free from the prison of Chicago's expectations.