DALLAS — Stephen Curry scored 20 points and assisted on Draymond Green's tiebreaking three-point play late, and the Golden State Warriors beat the Dallas Mavericks, 127-125, on Wednesday night (Thursday, Manila time) in a game with considerable playoff implications.
Luka Doncic had 30 points after missing five games with a left thigh strain, but the Mavericks dropped below .500 as they try to stay out of the Western Conference play-in tournament a year after losing to the Warriors in the West finals.
The Mavericks were without All-Star guard Kyrie Irving because of right foot soreness and fell 1-1/2 games behind the Warriors, who clinched the tiebreaker by winning the season series 2-1.
Jonathan Kuminga scored 22 points on 9-of-11 shooting off the bench for Golden State, including a soaring, one-handed dunk during a tense fourth quarter.
Two nights after ending an 11-game road losing streak with a victory in Houston, the Warriors made it consecutive road victories for the first time since the NBA Finals last June.
ADVERTISEMENT - CONTINUE READING BELOW ↓
Golen State went in front for good when Curry had one of his 13 assists on a layup and foul for Green, who made the free throw for a 123-120 lead with 1:32 remaining.
Doncic, who had 17 assists, had to attempt a desperation 3-pointer with the shot clock winding down at the other end.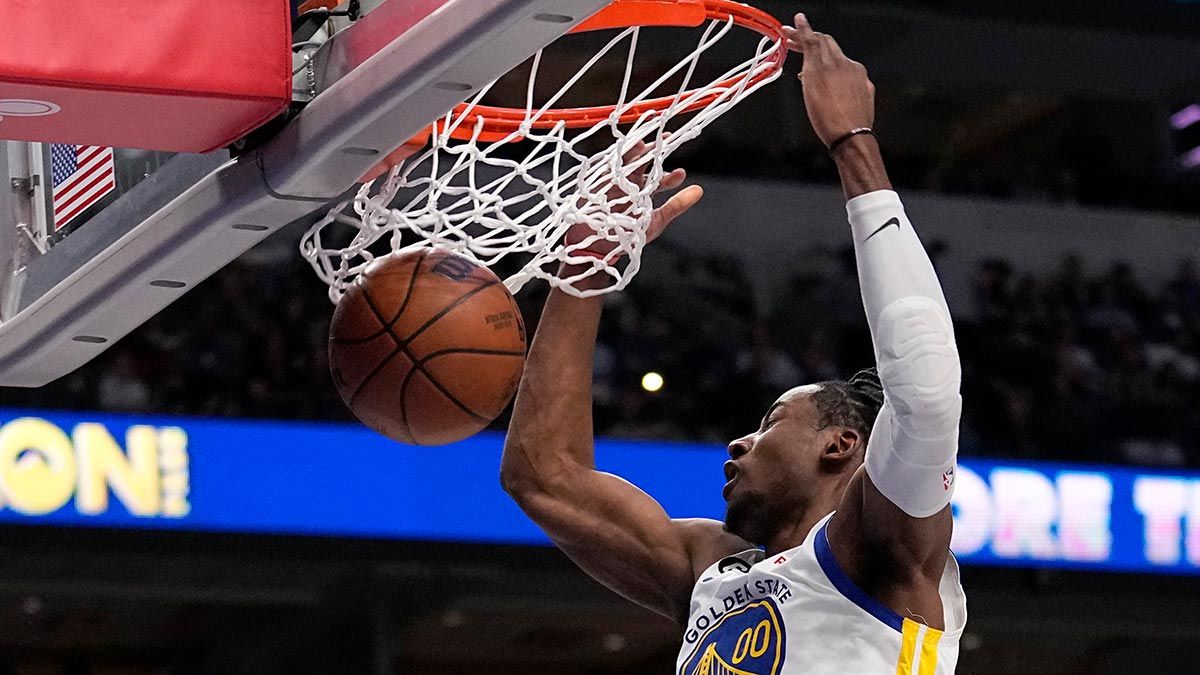 Curry then dribbled out most of the clock before hitting a layup for a three-point lead with 8.5 seconds left, and Doncic missed a layup at the other end after a timeout.
Irving's absence meant he and Doncic have played together in just half of the 18 games since Irving's debut after the blockbuster trade that brought him from Brooklyn.
The Mavericks were also without guard Tim Hardaway Jr., who has sometimes started in Irving's absence, because of a non-COVID-19 illness. Rookie guard Jaden Hardy scored 27 points for Dallas.
Golden State's Anthony Lamb had a three-point play and a 3-pointer in an 8-0 spurt that broke a 103-all tie, but Hardy hit consecutive 3s to help Dallas get back to even at 113.
Jordan Poole scored 16 points, Donte DiVincenzo and Green had 14 apiece and Kevon Looney added 12 points and 12 rebounds.
Christian Wood scored 19 points for Dallas, and Reggie Bullock had 15 points with a meaningless 3-pointer at the final buzzer.
ADVERTISEMENT - CONTINUE READING BELOW ↓
TIP-INS
Warriors: Klay Thompson showed up at the arena with the No. 89 Dallas Cowboys jersey of the late Gavin Escobar, a tight end who died in a rock climbing accident in California last year. Both were from Rancho Santa Margarita, California. Escobar was a second-round pick by the Cowboys in 2013 and spent his first four seasons with them. ... F Andre Iguodala had surgery on his fractured left wrist and will be re-evaluated in four weeks.
Mavericks: Irving didn't play after aggravating his foot injury two nights earlier in a 112-108 loss at Memphis. He was in a walking boot after that game but not while on the bench against the Warriors. ... F Markieff Morris was available after missing three games with left knee soreness.
UP NEXT
Warriors: A four-game homestand starts Friday against Philadelphia.
Mavericks: Home against Charlotte on Friday before the last of three five-game road trips, tied for the longest of the season and all since January.
ADVERTISEMENT - CONTINUE READING BELOW ↓
Get more of the latest sports news & updates on SPIN.ph