CHICAGO - My son John and I, both unrepentant meat lovers, were dismantling large chunks of rib eye steaks at a restaurant when the text message vibrated into his Samsung Note 5: "Jimmy Butler was traded to Minnesota."
Like the doomed carcass on our plates the news was difficult to digest. After all, it's not every day when you hear a Bull become a Timberwolf.
Butler was in France when word of the swap pierced his eardrums. Shocked and perhaps slighted, he was in no mood to Tango in Paris and replied a terse "no comment" when ESPN reporter Jeff Goodman texted him.
A few hours later, when he was finally able to process his departure from the Windy City, Jimmy Buckets told the Chicago Sun-Times, "I'm not mad. I'm not. I just don't like the way some things were handled, but I'm OK."
The 27-year old Butler, a three-time All-Star who normed 23.9 points, 6.2 rebounds and 5.5 assists per game this season, also said he was "excited" to start a new chapter but the truth is, being traded is a form of rejection and that must hurt, especially for someone who was often regarded as the "face of the Bulls."
So what did the Bulls get in exchange for their best player who just eased through his best season since entering the NBA in 2012?
Chicago acquired Zach LaVine, a former slam dunk champion who is rehabbing from a torn ACL, point guard Kris Dunn and Lauri Markkanen, a seven-footer from Finland who was picked seventh in this year's draft by way of the University of Arizona.
Most experts believe the Bulls got shortchanged by surrendering a proven asset in lieu of uncertainty and potential. But,then again, trades are never equal. You can only hope getting comparable assets in return.
In a climate where the current average age of NBA players is 26 years and 9 months, the Bulls starting guards, Dwyane Wade and Rajon Rondo, are a combined 66 years old. Which means they need to get younger.
LaVine is 22, Dunn, 23 and Markkanen 20.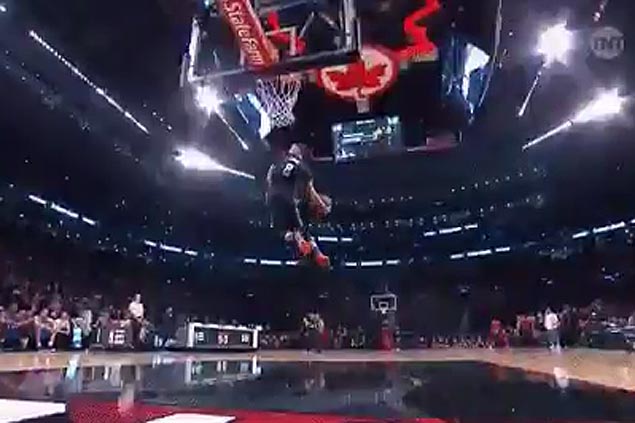 That being said, the Bulls' probable next move is to buy out Rondo for $5 million. It would take a little more "testicular virility," or balls in simple terms, to pay Wade $23.8 million to walk away.
But if I were Bulls president and COO Michael Reinsdorf, I wouldn't keep an unhappy employee who is so tight with Butler that they are vacationing together in Europe while you are reading this.
For a franchise worth $2.5 billion according to Forbes, $23.8 million is a small price to pay for extinguishing the potent risk of a disgruntled veteran contaminating a locker room full of baby Bulls.
By giving away Butler, the Bulls are conceding that they are no longer just retooling. They are admitting the dreaded "R" word in sports.
Rebuilding.
When Michael Jordan left in the summer of 1998, the Bulls rebuilt for the next five seasons and won only 104 games while losing 274. It wasn't until the 2004-05 season when they turned in a winning record of 47-35.
Things looked pretty rosy during the Derrick Rose era, but an ACL tear and a myriad of injuries crashed the party. Butler was supposed to take over the baton, and now this.
As the process of rebuilding takes it course, Bulls fans around the world might take solace in the lyrics of Whitney Houston's hit song 'Where do broken hearts go, can they find their way home?'
I love them Bulls. I know they will right the ship. But it will need time, patience and a deep threshold for pain.
But hey, must we all go through hell to reach our paradise?