RETIRED NBA great Steve Nash believes Lebron James' big jump to the Miami Heat and Big Three era in Boston paved the way for the mind-boggling contracts being dangled in the current NBA free agent market.
Nash said winning a championship now comes at a steep prize as just about every team is willing to spend for the sake of victory after witnessing James bring not just one but two championships (2012 and 2013) to the Heat and the trio of Ray Allen, Kevin Garnett, and Paul Pierce do the same thing with the Celtics in 2008.
"The games changed ever since Lebron went to Miami and even before that with Boston," recalled Nash as he met mediamen on Friday for a brief press conference during a break in the Fiba Olympic Qualifying Tournament.
"They set the blueprint where they realized you have to have three or four (stars). If you include Rajon Rondo, it was four superstars on that Bosto team. So Lebron thought, 'Let me find it like the situation that gives him the best chance to win."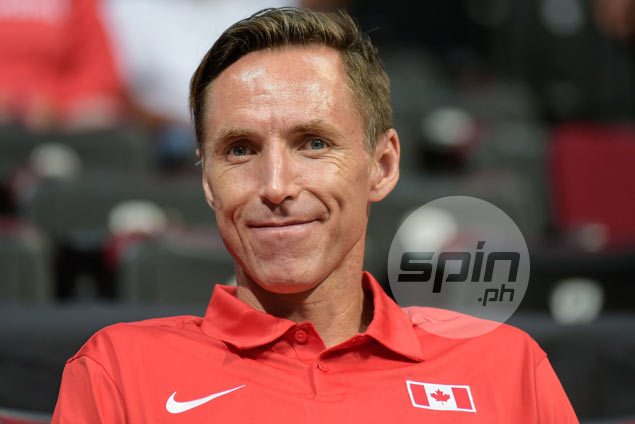 Never has the NBA free agency been as crazy as it is this offseason, said Nash, who by the way, also tried to team up with Kobe Bryant, Pau Gasol, and Dwight Howard in a failed 'super team' experiment with the Los Angeles Lakers late in his career.
Kevin Durant has left Oklahoma for Golden State, Dwayne Wade ended his 13-year partnership with Miami to be with Chicago, where he teams up with fellow free agent Rondo, who came over from Sacramento.
From a Bull, Joachim Noah became a Knick, while Al Horford went to Boston from Atlanta.
Whatever the effects of the huge contracts these players were able to negotiate has yet to be determined.
But for Nash, the back-to-back MVP in 2005 and 06, the wheeling and dealing would really be good for the league and the players, especially to the lesser known stars.
"Obviously with the growing cap, it seems like everybody has an opportunity now," said the team manager of Canada. "So it's exciting. I think its great for the game."