CHICAGO - Kevin Durant has eloped to Brooklyn. Klay Thompson is shelved with a torn ACL. Andre Iguodala was exiled to Memphis, while Shaun Livingston retired after 15 seasons and three rings.
Steph Curry is dancing with no stars.
And the visual is awkward, like a drunk with two left feet.
When I first heard of Ky Bowman, Alec Burks, Marquesse Chriss, Alen Smailagic, Omari Spellman and Eric Paschall, I thought they were the strings section of the San Francisco Symphony.
Much to my surprise, these are some of the new Warriors, the fresh faces under the baton of head coach Steve Kerr.
The Golden State lineup has Glenn Robinson III. But this one ain't quite the All-Star version of his famous dad.
And there's a Jordan in the roster, but it ain't Mike. It's freakin' Jordan Poole.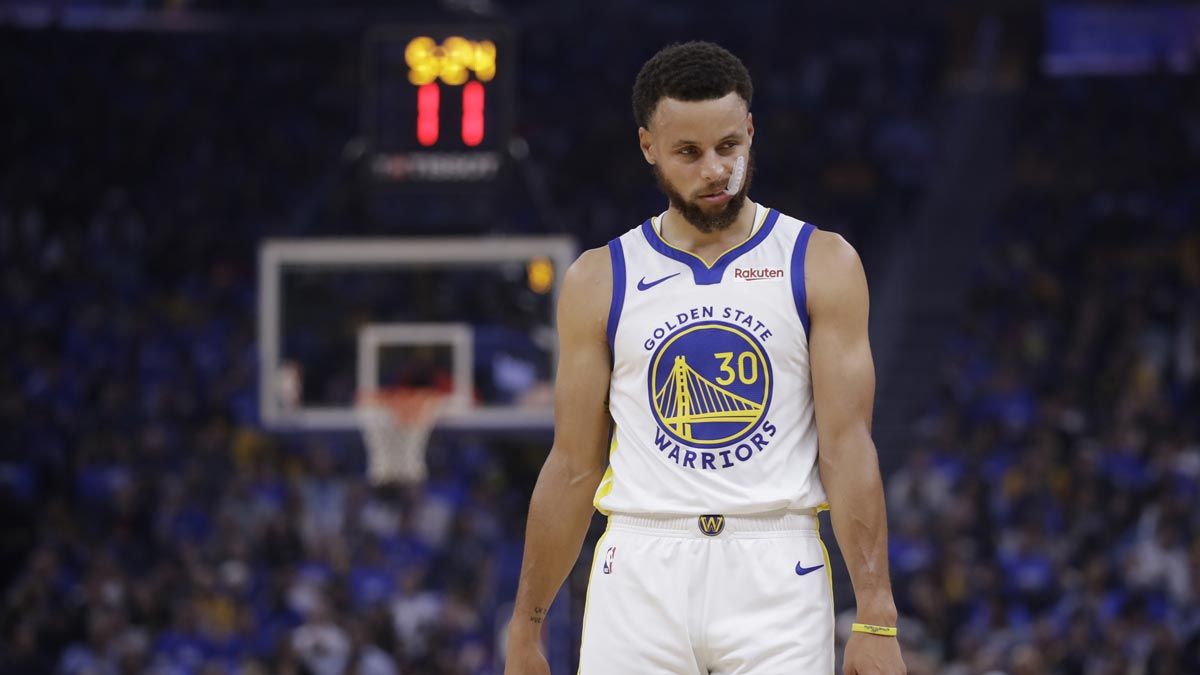 Continue reading below ↓
Recommended Videos
With veterans Andrew Bogut, Quinn Cook, Jordan Bell, Alonzo McKinnie, Jonas Jerebko and DeMarcus Cousins gone, the current Warriors have nine players that are at least 23 years old or younger.
After 47 seasons in Oakland, the Warriors moved eight miles across the Bay to downtown San Francisco where they built a new home arena, the Chase Center, a $2 billion state-of-the-art facility that has an outside plaza equipped with a 74-foot by 32-foot HD screen that shows the games for free.
But the modern, fancy building couldn't bring back the old magic. And neither could it hide the ugly mess birthed by a drastic manpower transition.
As an old culinary saying goes, "a good sauce cannot save a bad noodle."
According to The San Francisco Chronicle, tickets for fifth-row center seats which cost $375 each per game at the Oracle Arena are now being sold at $600. And buying those prime season ticket seats require a $35,000 membership fee.
It sure is expensive. But the product is cheap.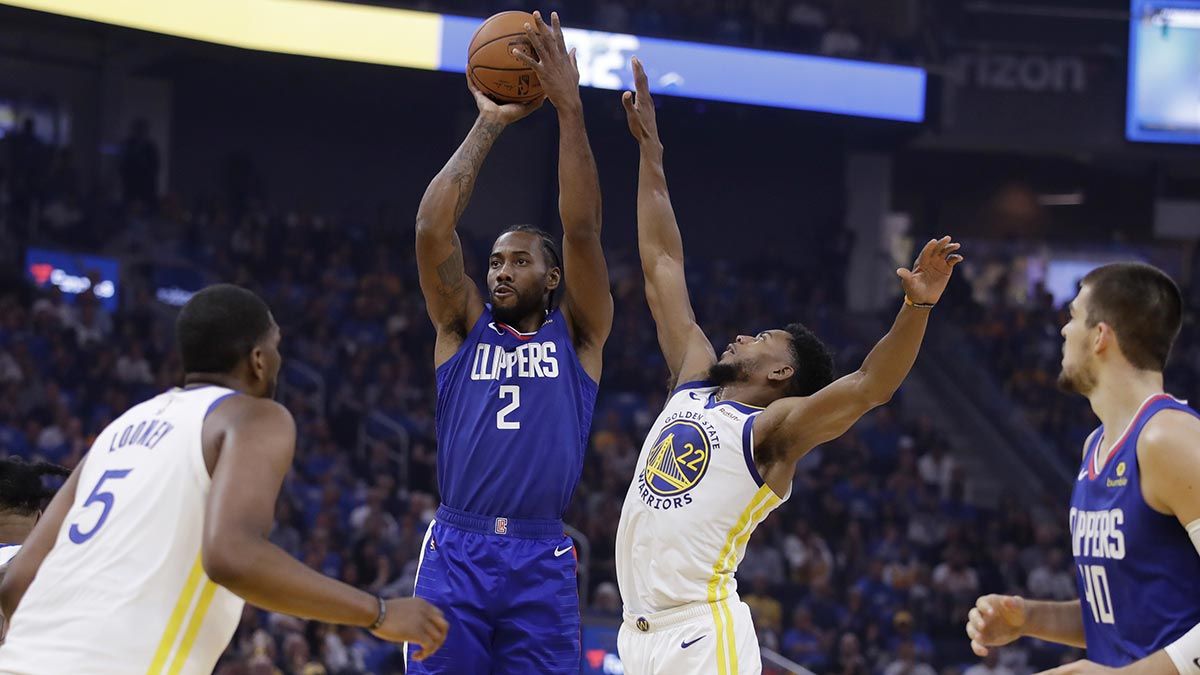 THE MIGHTY HAS FALLEN. In their first home game two nights ago, in front of a capacity crowd of 18,064, the Warriors, once the mighty kings of the NBA, were disrobed and thrashed by the once lowly Los Angeles Clippers.
During the Warriors' smooth, celebrated streak of five straight NBA Finals appearances from 2015 to June 2019, the Clippers were a mere afterthought. Now, they're the big bully, slapping around everyone as they make their own championship run.
With Kawhi Leonard (21 points, 5 rebounds and 9 assists) leading the onslaught, the Clippers jumped to a 14-0 lead on the way to a 141-122 beatdown.
Six other Clippers scored in double figures.
Curry put up a gallant stand with 23 points. He's the same shooter, he just wasn't sharp on opening night - 8-of-20 from the field and 2-of-11 from 3-point distance.
DeAngelo Russell had a fine Warrior debut with 20 points and eight assists. But his 6-for-16 accuracy proved that he ain't a Splash Brother.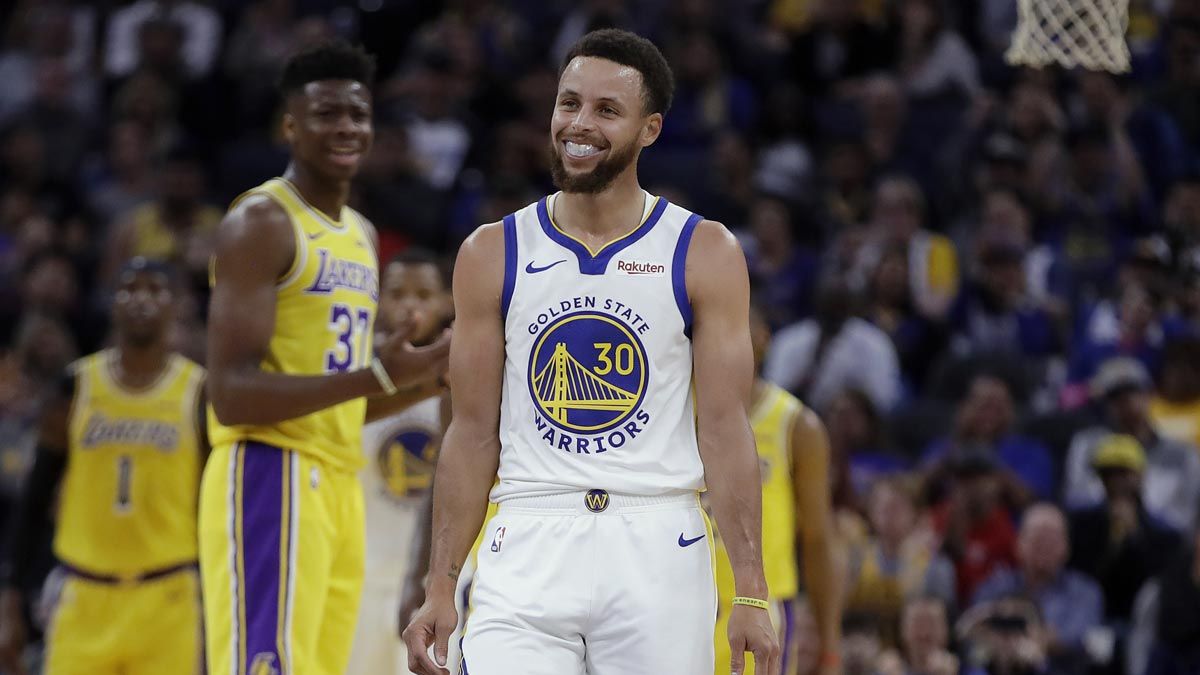 Draymond Green finished with 11 points, but he was nowhere near the triple-double threat when Durant and the other experienced guys were still around.
As long as they have sweet Curry, the Warriors can outgun any team at any given night. But the problem is their ability to defend, a skill they lacked when Los Angeles swished 50 of 80 field goals (62.5 percent), including 18 of 32 triples (56.3 percent).
"To move around and not get caught in traffic," Curry told reporter Marc Spears about one of the adjustments he's making following their departure from Oakland.
I wouldn't worry much about traffic if I were Steph.
I'd be more concerned about the team, which as presently constituted, is a car crash waiting to happen.