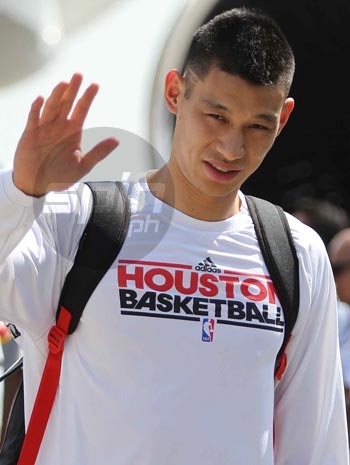 DWIGHT Howard, James Harden, Jeremy Lin and the rest of the Houston Rockets are ready to rock in Manila after planing in Monday for this week's NBA Global Games.
The Houston trio and the rest of the Rockets will face the Indiana Pacers, who arrived in Manila just a few hours earlier, in a preseason games on Thursday at the MOA Arena.
The Rockets arrived via a chartered Atlas Air at Ninoy Aquino International Airport around 10 a.m. and, according to the schedule released by NBA Asia, will head to practice at the MOA after checking in.
In the afternoon, former NBA stars Ron Harper and Jalen Rose are scheduled to make an appearance at the San Andres Gym in Manila as part of the league's outreach program.
Howard is the latest acquisition by Houston, making the Rockets among the top contenders in the West.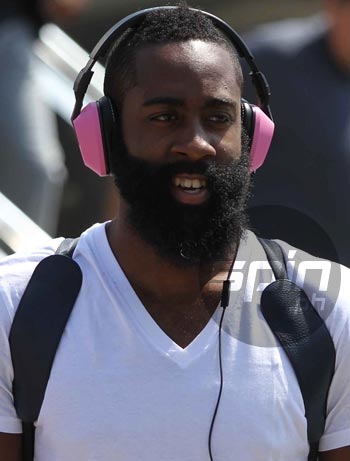 Five-time NBA champion Harper on Saturday started off the week-long festivities, with a meet and greet with fans and media and a visit to the Boys Town in Marikina.
Harper, who won three titles with the Chicago Bulls and two with the Los Angeles Lakers, also talked about former "incomparable" Bulls teammate Michael Jordan and the coach Phil Jackson, with whom he won all five NBA titles.
Aside from the Pacers and Rockets, other teams are making trips around the world for the Global Games. The Bulls, Golden State Warriors, Lakers, Oklahoma City Thunder, Philadelphia 76ers and Washington Wizards will play in Brazil, and in the cities of Bilbao in Spain, and Manchester in England.
The 76ers squeaked past Bilbao Basket, 106-104, on Sunday in Spain.
The tour also includes games in Beijing, Istanbul, Shanghai, and Taipei.
The Rockets go straight to work at the MOA Arena.
Howard and the Rockets will be looking to bounce back after being nipped by the New Orleans Pelicans, 116-115, on Saturday in Houston. 
Anthony Morrow had 26 points to lead the Pelicans.
James Harden scores 21 points in 28 minutes, while Howard had 19 points and nine rebounds.