CHICAGO - Still playing out the rookie contract he inked in July 2016, Toronto Raptors forward Paskal Siakam is making only a modest $2.35 million this season.
But beginning next season when his four-year $129.9 million contract extension kicks in, the NBA's former Most Improved Player will collect $29 million followed by at least $30 million more annually until 2024.
Already an All-Star whose credentials include a G-league title and a G-league Finals MVP award he both won in 2017, the 6-foot-9, 235-pound wing is definitely a max player.
But in these 2020 playoffs so far, particularly in Toronto's ongoing Round 2 tussle with the Celtics, there is growing evidence that the 26-year old Siakam is not quite ready to fill the size 14 shoes left by the departed Kawhi Leonard.
The man they call Spicy P is turning out to be so disappointingly mild.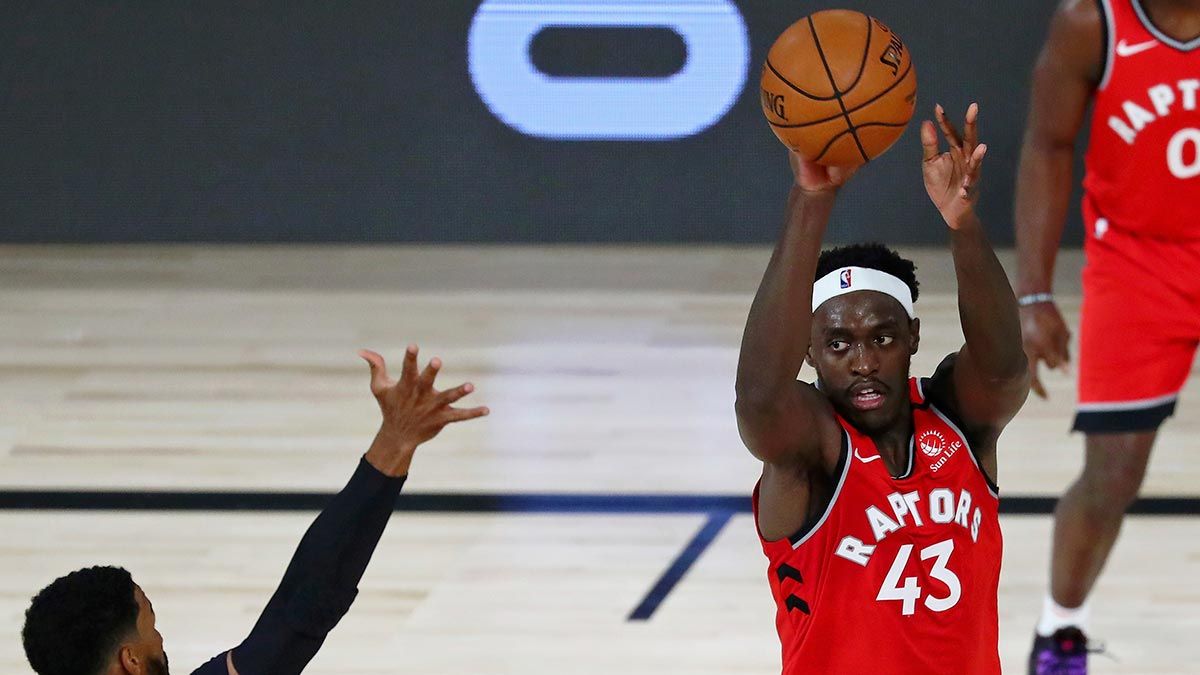 Continue reading below ↓
Recommended Videos
With a chance to push his team back to the Eastern Conference Finals following a four-game sweep of the injury-ravaged Brooklyn Nets, Siakam has failed to elevate his game befitting a franchise player.
Through three games against Boston, he has collected a decent harvest of 46 points, 18 rebounds and 10 assists.
But his percentages are mortifying - 17 of 47 from the field (36 percent) and 2-for-11 from deep (18 percent).
And while the New Mexico State alum only has five turnovers, his 10 total fouls have been committed in ill-opportuned times, forcing Raptors head coach Nick Nurse to sit out his best player for long stretches in the first halves of Games 1 and 3.
By the sheer miracle of OG Anonuby's game-winning 3-pointer with 0.5 seconds left in Game 3, the Raptors have clung to a life raft, down just 1-2 instead of a gloomy 0-3 in this best-of-seven series.
But if the Raptors were to advance to the East Finals, they need Siakam to be Kawhi's heir apparent and the transcendent player they paid him to be.
Hope and luck are not the best strategy.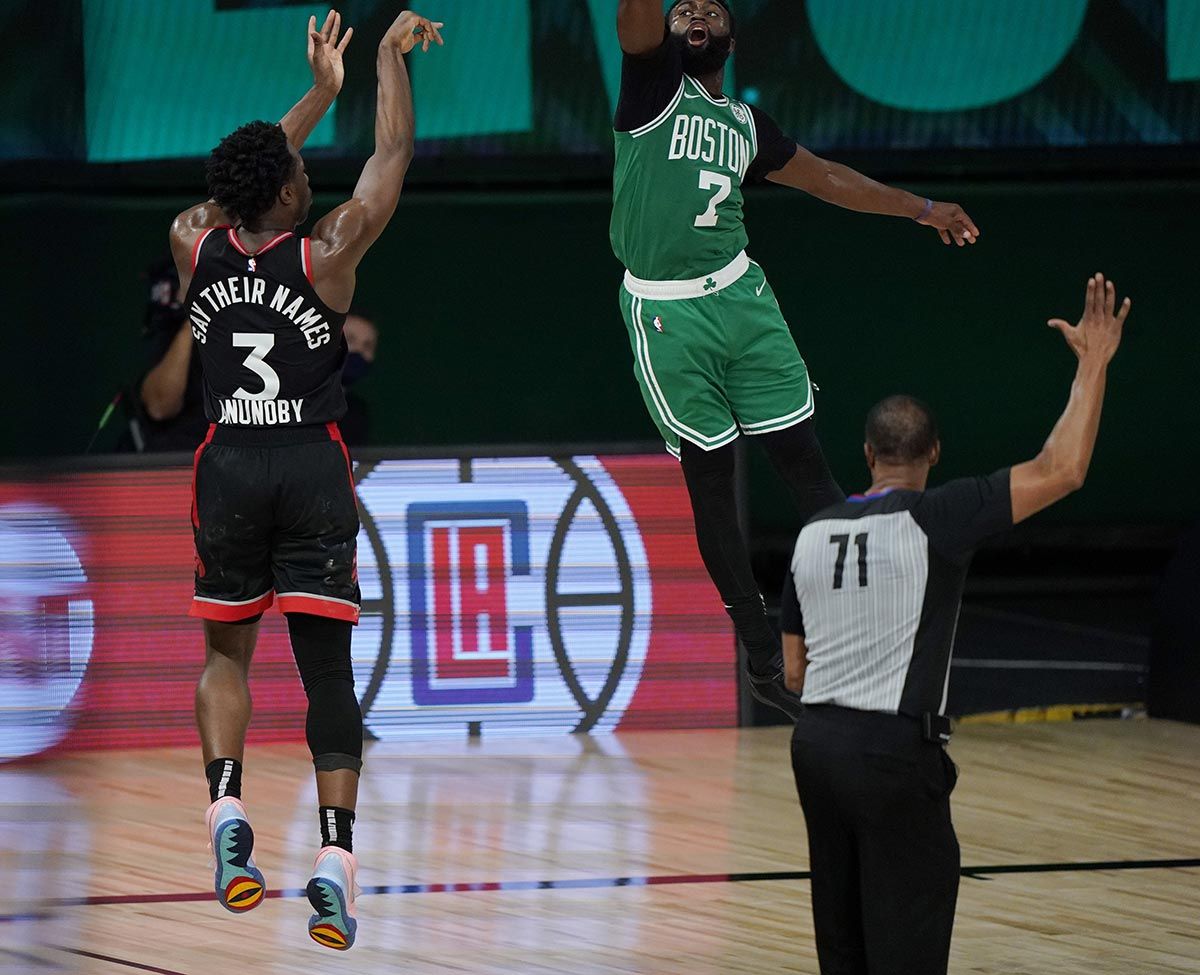 IT WASNT BAD LUCK IT WAS POOR EXECUTION. According to Sportrac.com, Boston head coach Brad Stevens' current contract is worth $22 million or $3.6 million per.
He is one of the most dynamic offensive minds in the NBA but defense is the side of his bread that is buttered. Which explains why the Celtics are second in the league in points allowed (107.3) and fourth in defensive rating (107).
So how did a team that is so military-style rigid in its execution give up a wide open 3 to preserve a victory with a half a second to go?
Well, don't point that fickle finger of blame on Stevens. A coach can only draw plays. The players must execute it.
And in this case, Jaylen Brown lost his assignment, Anonuby, who parked at the corner after briefly sniffing the sidelines.
Brown went up top to help Daniel Thies avert a potential lob play from a charging Marc Gasol but by the time Brown saw the inbounds pass sail past the shaded area, it was too late to close out.
So yeah, the Celtics didn't give away Game 3. The Raptors took it.
Kyle Lowry is generously listed at six feet. It required a lot of skill and vision to make that cross-court pass with 7-foot-5 Tacko Fall flailing in front of him.
And Anonuby deserves a ton of credit for nailing the basket under incredible duress and time constraints.
But I still think Game 3 was not a series life-saver for the Raptors. It was a death rattle, a last gasp of resistance.
Celtics in six.