ALEX Caruso's rise in the NBA with the Los Angeles Lakers is nothing short of inspirational.
Going undrafted in the 2016 NBA Draft and fighting his way through the NBA D-League with the Oklahoma City Blue, the 6-foot-5 guard out of Texas A&M slowly became a cult hero when he joined the Los Angeles Lakers in 2017.
Three seasons later, and here he was, a vital cog off the bench for the 2020 NBA champions.
But even before he achieved success, not a few know that Caruso's hard journey saw him shoot some hoops here in the Philippines.
Back in 2014, after wrapping up his sophomore season with the Aggies, the then-20-year-old Caruso joined the Athletes in Action (AIA) delegation which flew to the country to play exhibition games against a few Philippine teams, all with the goal of spreading Christian gospel through sports.
Playing under Morris Michalski, who was the spiritual mentor of NBA stars Kevin Durant and Chris Paul, Caruso was part of the handful of Division I players who made the trip.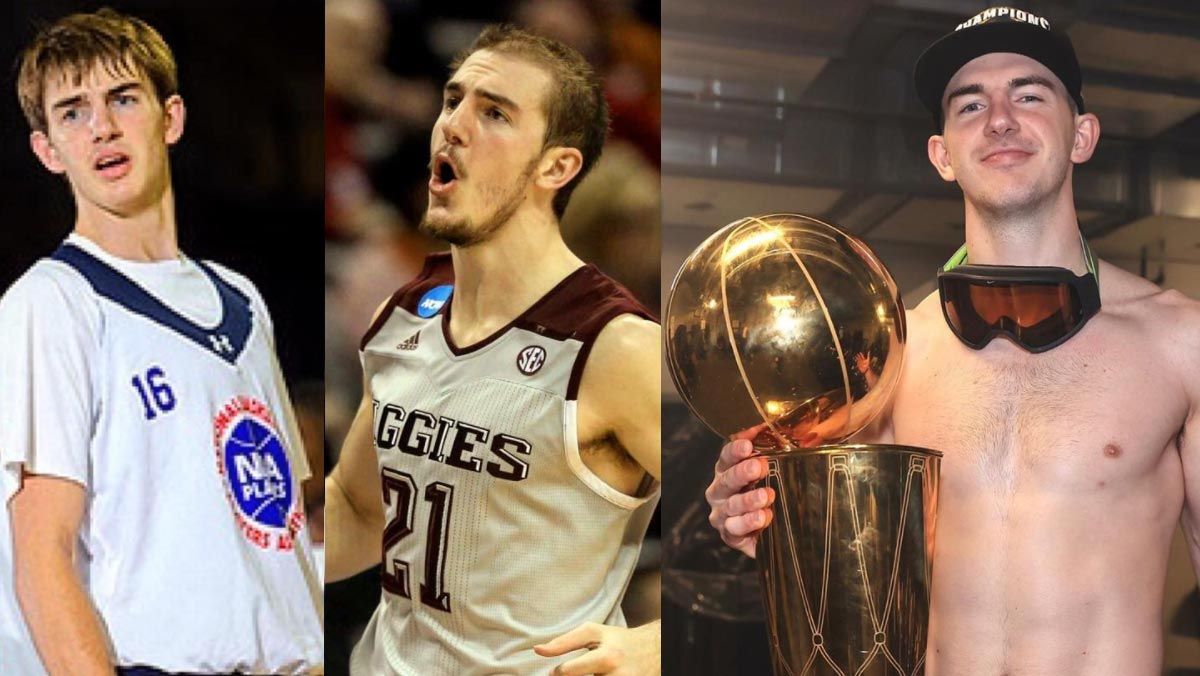 Continue reading below ↓
Recommended Videos
Some of those who were in the flight were Wisconsin standout Traevon Jackson, who is the son of 14-year NBA veteran Jim Jackson; and Badgers teammate Sam Dekker, who eventually played five seasons in the league across Houston, Los Angeles Clippers, Cleveland, and Washington.
Caruso, however, stood out to those who were closely watching.
"Halimaw siya," remarked Potit de Vera, who was present when the AIA team conducted clinics at the Technological Institute of the Philippines. "I've hosted many AIA US Division I Tour teams since 2003, but Alex was one who really made me think that this guy is going to the NBA."
Renie Rodejo, one of the coaches who worked closely with the AIA team during the tour, had an inkling of what's to come for Caruso.
"He was young and competitive," he reminisced. "He was dunking all over the place to the delight of the Filipino crowd. When they asked for more, he gave them more."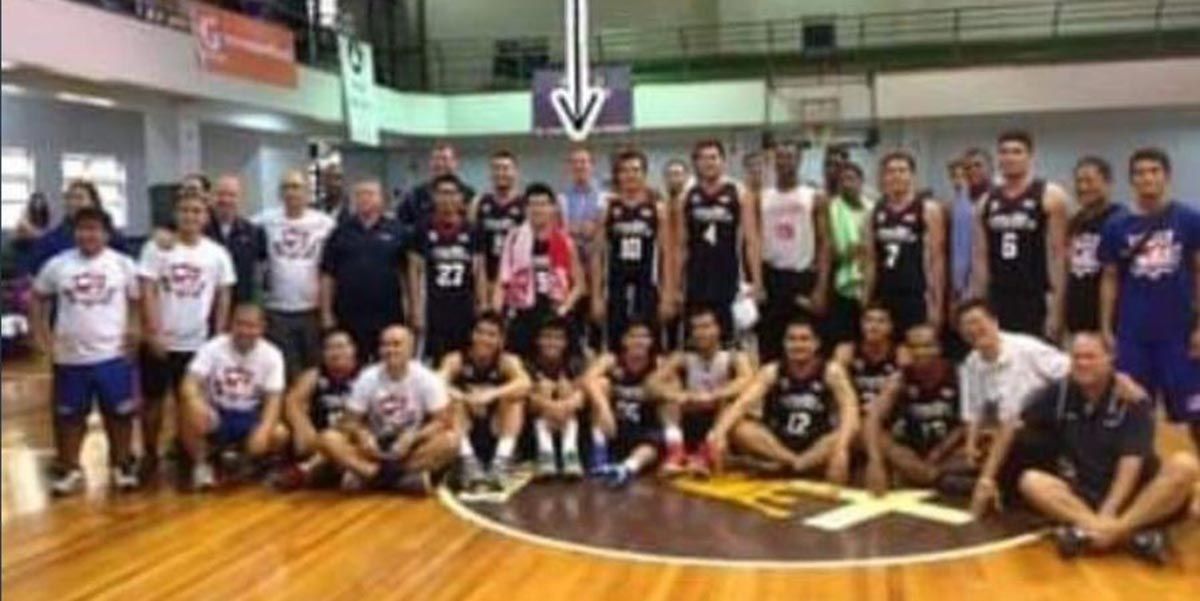 And it truly showed, even as the AIA team faced a phalanx of professional and collegiate teams for tuneup games. Caruso was unpertubed by the antics, or the common Filipino gulang, during these games as he still kept his head straight all game long.
"Alex continued to play hard and masterfully in response sa dirty tactics ng ilang Pinoy ballers natin. Pero kinain niya lalo ng buhay yung mga kalaban niya despite the extreme challenges thrown at him," said de Vera.
Jonathan Banal, who had a chance to play in one of those exhibitions, noted that even back then, Caruso was an exemplary talent.
"Shooter talaga siya and athletic na player," said the former Mapua guard. "Ang galing niya sa one-on-one defense and he always got steals while reading the passing lanes. Tinry namin siya i-stop and to be physical, and of course, they are bigger and stronger, but we just did our best to compete against them, pero ang galing lang talaga ni Alex."
Rodejo was left in awe by what he was witnessing.
"You can see the fire in his eyes, the competitive spirit niya, and the leadership he has shown on the floor against those PBA and UAAP teams they faced," said the St. Paul College of Balayan coach.
But as good of a player as Caruso was, Rodejo said that he was a better person off the court. He remembered one instance in that AIA trip where Caruso was happy to share what he could to the less fortunate.
Typhoon Glenda just wreaked havoc in the country then, and Balayan, Batangas was one of the hardest-hit areas. The AIA team went to the provinces and there, Rodejo saw Caruso show his heart for the needy.
"We brought them to a very depressed area which was just hit by a strong typhoon. We were in an open court, scorching hot mid-noon and you can see Alex going out of his way to talk to people," Rodejo said.
"He gave personal cards like everyone else in the tour team. I can see him getting teary-eyed with the experience and it just shows that he has great compassion for the people," he added.
Seeing that kind of character from Caruso when he was a relative nobody, it was hard not to root for the guy as he made his way to the top of the basketball world alongside superstars LeBron James and Anthony Davis with the Lakers.
"I'm just so proud of Alex," Rodejo said, groping for the right words to say after the Lakers outlasted the Miami Heat in six games to capture the Larry O'Brien trophy.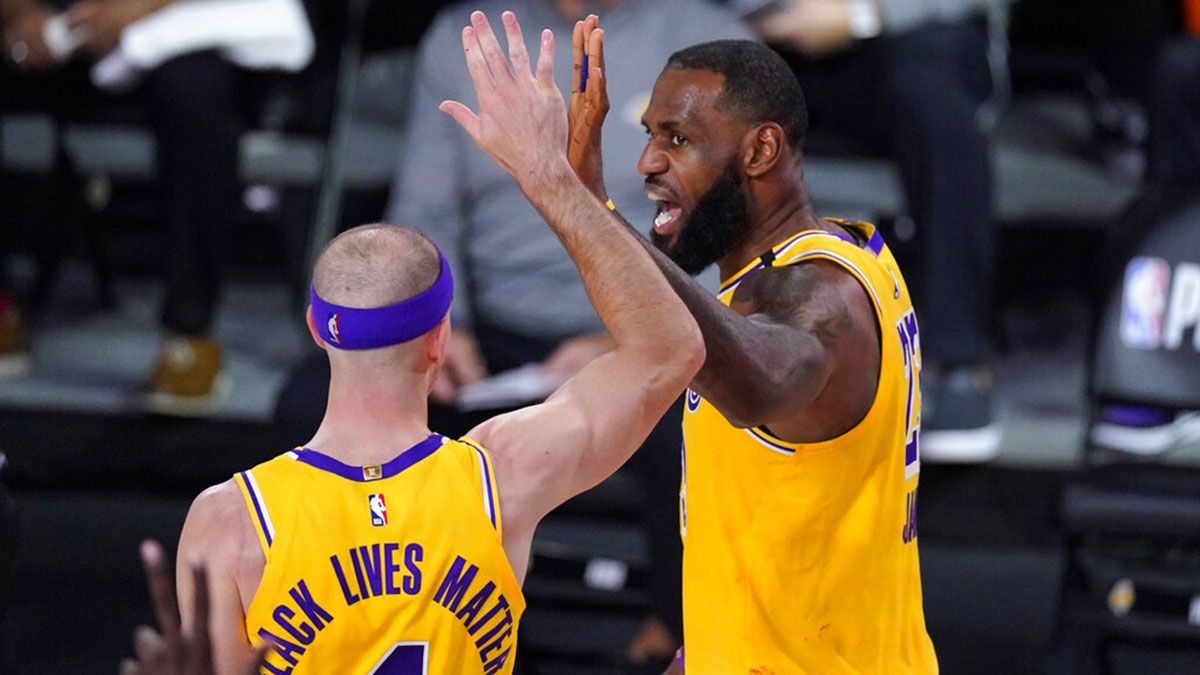 Caruso, who was a surprise starter for Game Six, was a huge spark all series long as he netted 6.8 points, 2.5 rebounds, and 2.2 rebounds in the championship.
Banal added, "Di pa siya ganoong kakilala noong nakalaban namin siya as an NCAA Division I player. Kaya nung nakita ko siya sa NBA D-League and sa Summer League with the Lakers, I was so happy for him. Lalo na ngayon."
De Vera continued: "He was generally a good guy. And being with the AIA tour team tells you there's more to him than just worldly basketball. There's a lot of NBA-caliber talents who never got there, but Alex making it to the NBA and being a champion shouldn't come as a surprise.
"It's good for basketball that he's there on the world stage. We need to have genuinely good people like him to be looked up to as heroes."