THEY may disagree on some things - no, make that a long of things, but PBA coaches are in agreement when it comes to who will win the top individual award in the NBA.
While most of them believe that either Golden State or Houston will win the NBA championship, the coaches feel that the NBA MVP will also come from the Western Conference.
They were unanimous in voting that James Harden should take home the Maurice Podoloff trophy and succeed Russell Westbrook after leading the Rockets to the best record in the league this regular season and in their ongoing bid to end the dynasty of the Warriors.
Of course, LeBron James is his closest competitor after carrying Cleveland on his shoulders and raising his game up a notch in the playoffs.
But the coaches believes Harden's overall impact outweigh that of James. Here's what they have to say.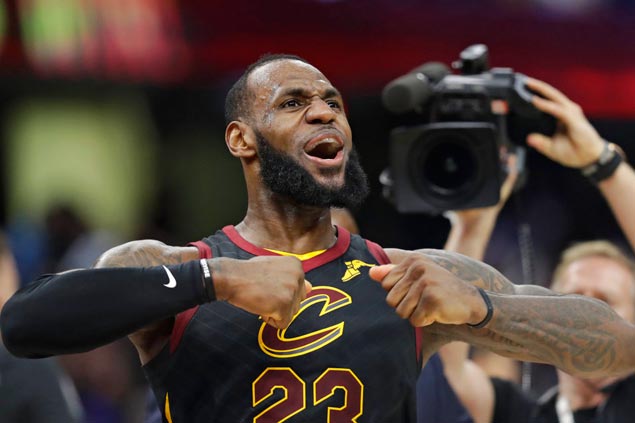 Continue reading below ↓
Recommended Videos
Norman Black
The Meralco coach is a fan of LeBron James, but he conceded that Harden should be this year's MVP after putting up the same kind of all-around numbers on a nightly basis that led to the Rockets compiling a franchise-best 65-17 record in the regular season.
Black also believes that the 28-year-old Harden is ripe to win his first MVP in his ninth season in the league.
"I think that he was very consistent throughout the year," Black said. "His team had the best record. They were the best team throughout the entire year, and he's never won it before, so I think he'll get it."
"I think LeBron James also deserves it, so does Anthony Davis," he added of the New Orleans Pelicans star. "I think those will be the Top Three guys. But you got to give it to Harden."
Ronnie Magsanoc
Black's top Bolts deputy and newly minted Philippine 3x3 coach shared his sentiments, saying Harden has been steadier than James throughout the year, averaging a career-best 30.4 points, highlighted by 3.7 triples, 8.8 assists, 5.4 boards, and 1.8 steals in 35.4 minutes in the regular season.
"Harden…yung consistency," said Magsanoc, one of the PBA's 25 Greatest Players who's now a veteran analyst. "Si LeBron kasi, sa posteseason na yan eh."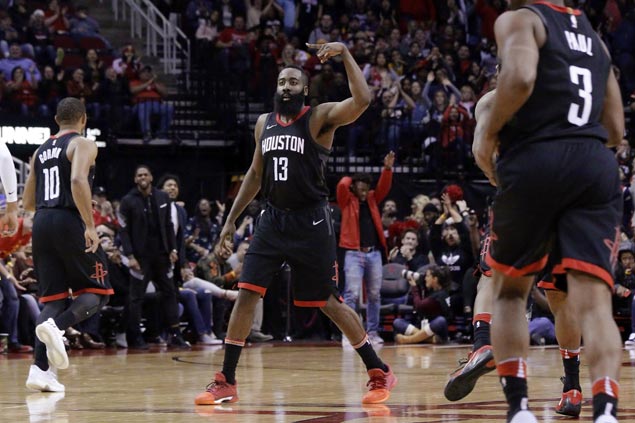 Caloy Garcia
James also stuffed the stats sheet with 27.5 points, 9.1 assists, 8.6 rebounds, 1.4 steals, and 0.9 blocks in 36.9 minutes, playing in all 82 games, but the Cavs finished with a 50-32 record for fourth seed in the East.
So that's Garcia's contention for Harden, who has slightly better statistics and much better team record.
"Based on the NBA, it's more of stats eh, so close second lang si LeBron, probably because of the standings lang," the Rain or Shine coach said. "Number one ang Houston. Everybody was thinking Golden State to be number one, pero ang ganda ng laro ng Houston."
"Although LeBron picked up his game, I'd still go for Harden," he added.
Alex Compton
The NBA only includes stats from the regular season in their criteria for individual awards, including the MVP.
So that, Compton believes, will leave LeBron short of winning the award even if he is putting up one virtuoso showing after another in the postseason, the last in Game Two against Toronto with 43 points, 14 assists, eight boards, one steal, and only one turnover in 41 minutes in their 128-110 win.
"If they (NBA) factor in what I've seen him do, then he puts himself …. obviously he's different than Jordan. He's not Michael Jordan. Michael Jordan's Michael Jordan, but it's like, for the past ten years, every year's he's in the discussion, and what he just did this morning – did you see some of the fadeaways he was hitting?" Compton asked.
"Ang alam ko Filipino 'yan, gusto maglaro sa Alaska," Compton added smiling.
Turning serious, Compton said Harden's dominance in the regular season will cut it.
"Sa tingin ko si Harden. Best record sila. There's a good case for him," Compton said. "But what I saw from LeBron this morning makes me go – he's got to get at least some votes. Binubuhat niya lahat eh."
But the Aces coach, who's a Wisconsin native, is rooting for Milwaukee Bucks superstar Giannis Antetokounmpo in the future.
"I'm waiting for Giannis to be the guy soon," Compton said.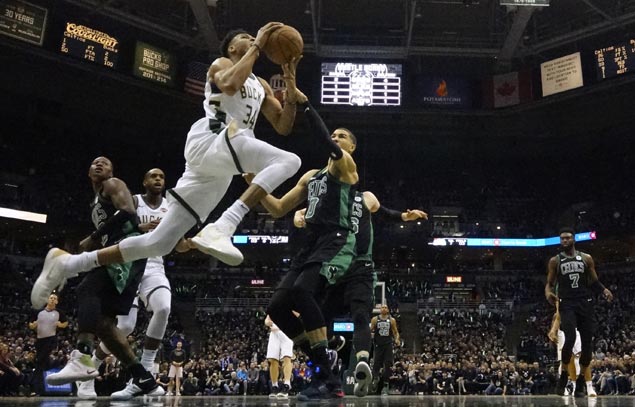 Yeng Guiao
The NLEX coach is an offense-oriented coach who loves his players to run and gun, but he also appreciates the work they do on the other, unglamorous end of the floor.
And Guiao believes the offensive-creating Harden has also shown he can do damage on defense, as evidenced by his 1.8 steals in the regular season.
"I think Harden has proven for a long time that he can score, but this year, he's proven that he cannot just score, he's improved his defense," the fiery mentor said.
"And he's able to take his team on his shoulders, and carry them deep into the playoffs, so to me, baka ito na yung taon niya," he added.