MOST PBA coaches may be focused on their respective teams heading to the playoffs of the Commissioner's Cup, while some are starting the buildup for their eliminated squads early for the next conference.
But don't think they haven't been watching the NBA postseason that's now in its climax: a third straight finals matchup between Cleveland and Golden State. They're also NBA fans – well-versed and as capable of analyzing the upcoming series as any pundit.
So as the Cavaliers and the Warriors settle a score on their brewing rivalry, we asked our PBA coaches on who they feel will break the tie and lift the Larry O'Brien trophy at the end of the 'threematch.'
It seems the Warriors have the edge as four coaches predict their revenge of the Cavs, who drew two votes, while one was undecided in a poll of seven coaches.
Yeng Guiao
While his NLEX squad is in the process of rebuilding and lacking a few pieces to become a legitimate contender, Guiao can only marvel at the Warriors' and the Cavs' depth, and the Road Warriors coach feels Kevin Durant will spell the biggest difference for the Warriors.
ADVERTISEMENT - CONTINUE READING BELOW ↓
"Mukhang Golden State," Guiao said. "Last year kasi wala pa si Kevin Durant eh, pero ngayon, I think they're more complete; they're healthy. Of course yung Cleveland, ganun din. But ang tingin kong factor would be the presence of Kevin Durant."
"They lost last year primarily in my opinion was that yung position ni Kevin Durant, yun yung parang weakness nila, pero ngayon buo na," he added.
Guiao predicted the Warriors to win in six games.
"It's going to be a long series, pero when Golden State gets into a roll, they're almost impossible to stop; when they get their rhythm, they're almost impossible to stop," Guiao said. "Ang bench din, tingin ko mas malalim ng konti yung sa Golden State (than the Cavs')."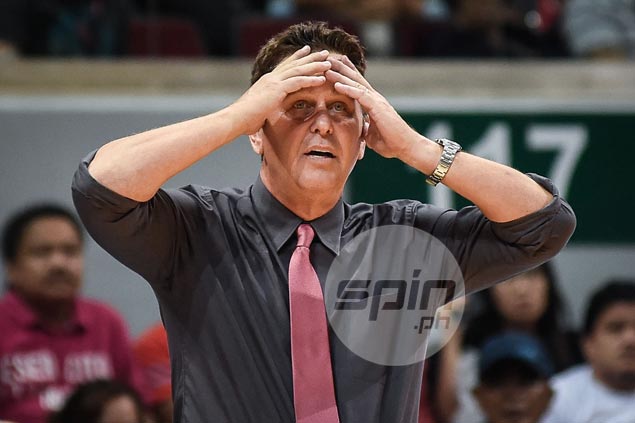 ADVERTISEMENT - CONTINUE READING BELOW ↓
Tim Cone
The Ginebra coach agreed with Guiao, saying the Warriors can pounce on a mismatch advantage with Durant, whose listed height (6'10") looks two inches shorter than his actual stature.
"I just don't think that Cleveland has a matchup for Durant," Cone said. "I think Golden State is gonna win it."
Asked by how many games the Warriors will win it, Cone basically felt the same as Guiao.
"I hate these predictions," Cone said with a laugh. "But I'm gonna go out on a limb and say five or six."
Ariel Vanguardia
The Phoenix coach admitted he's a fan of the Miami Heat, LeBron James' former team, so that makes it easy to guess who Vanguardia is rooting for in the finals. But he believes it's James opponents who will quench their payback thirst.
"I like the Cavs to win because of LeBron, pero I think Golden State will win just because I think they're hungrier and they're playing better as a team," Vanguardia said.
ADVERTISEMENT - CONTINUE READING BELOW ↓
"And I think Kevin Durant is due for a championship ring," he added, predicting the series to also finish in six games.
Leo Austria
The San Miguel Beer coach is torn between two teams he's a fan of, but having the home-court edge gives the Warriors, who have been undefeated in the postseason so far, the advantage in what he also feels is going to be a long series.
"I'm a fan of Cleveland and Golden State, but I think in the first game makikita natin," Austria said. "But Golden State has the home advantage, and that is very important for any team in the NBA."
"But if LeBron will show his dominance, I think Golden State will be having a problem, so I think the series, mahaba ito para sa kanila," he added. "But I'm sure masisiyahan dito ang mga fans eh dahil ito ang ine-expect."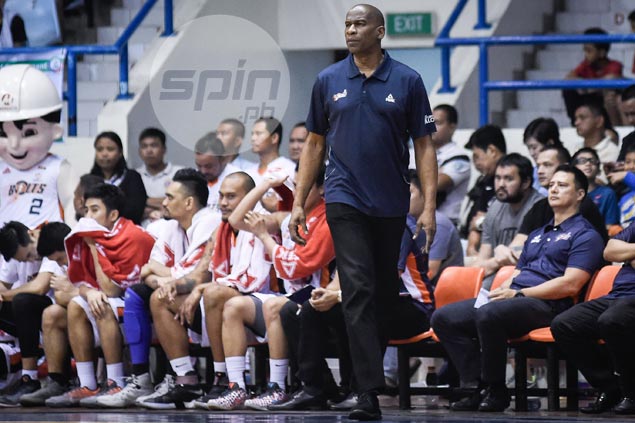 ADVERTISEMENT - CONTINUE READING BELOW ↓
Norman Black
The Meralco coach is among the few riding against the tide.
"I'm from the East Coast, so I'm for Cleveland," the Baltimore, Maryland native said. "I don't know (how many games they'll win it). I don't really care, as long as Cleveland wins, I'll be happy."
Asked if the Cavs are merely his sentimental pick, the former PBA import disagreed, saying the Cavs definitely have what it takes to repeat as titlists as he feels James will make a statement after being excluded from the MVP race.
"No, I think they'll win it," Black said. "They're a really good team. I know both teams are really good, but that's my feeling. I think LeBron is the best player in the world and even though he's not part of the MVP voting, I think he'll make the big difference."
Caloy Garcia
It seems the Rain or Shine coach is also rooting for teams in the Eastern conference. And after Cleveland eliminated his original team, Garcia is settling for the Cavs.
ADVERTISEMENT - CONTINUE READING BELOW ↓
Plus, he wasn't happy with Durant leaving Oklahoma City the way he did – going to bed with their enemy in the conference finals.
"Boston boy ako eh, I wanted Boston to win, but right now I'd rather see the Cavaliers win so maybe Cavs in seven na lang," Garcia said. "Kasi yung ginawa ni Durant parang 'di ko type eh, so it's more of I'd rather let LeBron win another one."
Nash Racela
The TNT coach would is staying on neutral ground as he feels the series is going be so close – and long – that it's hard to decide who will win it.
"Nako, hindi ko alam (sino mananalo)," Racela said. "It could go either way kasi both teams have experience so mahirap."
"I'd be happy to see a Game Seven but Game Six siguro," the rookie PBA coach added.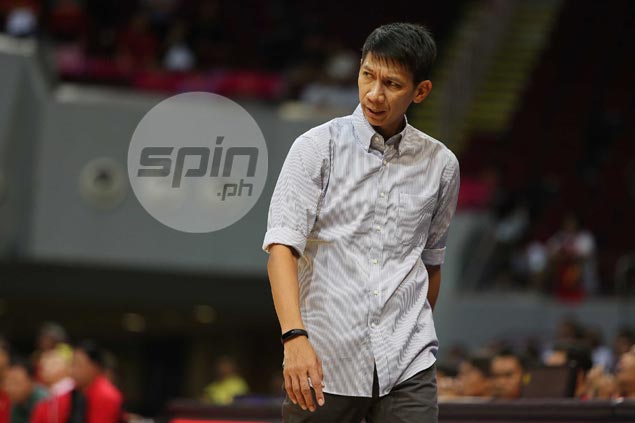 ADVERTISEMENT - CONTINUE READING BELOW ↓