NONITO Donaire's father has been tapped to lend his expertise and beef up Manny Pacquiao's think-tank in preparation for the Filipino's bid to wrest the world title from Lucas Matthysse on July 15 at the Axiata Arena in Malaysia.
A week after opening training camp, Pacquiao added Nonito Donaire. Sr. to his staff to help out in plotting tactical plans against Matthysse, the reigning WBA welterweight champion from Argentina.
"Donaire will serve as one of the assistant coaches," said Pacquiao, who did two trial rounds with the mitts with the father of the former world champion.
Donaire Sr. trained and honed his son in his run to multiple world titles in three weight divisions, but the two are known to have a love-hate relationship.
"So far, so good. I am happy with my current team," said Pacquiao
Longtime friend and confidant Buboy Fernandez still acts as head coach, replacing many-time Trainer of the Year Freddie Roach, along with assistant trainer Raides "Nonoy" Neri.
Pacquiao is still about to name another team member soon to supervise his strength and conditioning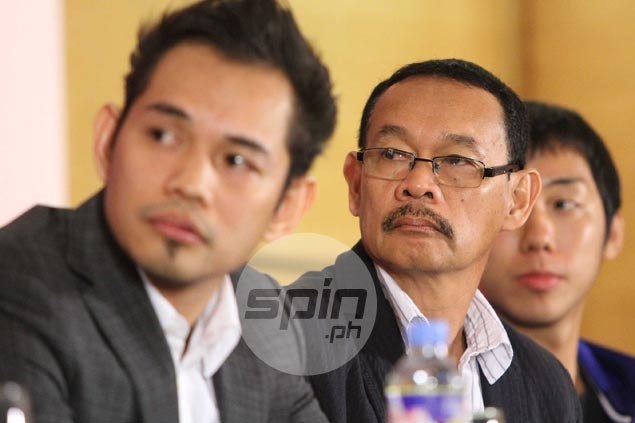 Continue reading below ↓
Recommended Videos
Pacquiao took two days off on Saturday and Sunday to rest and relax. He went scuba diving on Sunday and was refreshed to do his road work the morning after.
Pacquiao is trying to have an all-Filipino line-up in his bid to win his 11th world title against a formidable opponent who has knocked out 36 of the 39 opponents he beat - a whopping 92 percent ratio. Matthysse has only lost four times in 43 career fights.