CHICAGO - I'm still clinging to the Bucks bandwagon. But my grip is loosening and my knuckles are turning white with doubt and frustration.
And when I saw Toronto play today, it really made me want to let go,
Oh Lord, these Raptors are good and the world seemed to have forgotten that they are a savvy bunch, tried and tested in the ring of playoffs fire. Orphaned by Kawhi Leonard, they've not only thrived, they've excelled.
After pocketing Game 1 by 24 points, the Raptors sweated out Game 2 before eventually outlasting Brooklyn, 104-99, for a 2-0 series lead in this pairing pitting the No.2 and No.7 seeds.
"There's no situation we haven't been in before," Fred Van Vleet, who sparkled with 24 points and 10 dimes, told The Associated Press of his team's struggles where they made only 38 of 87 shots and 9-of-35 threes.
They didn't get the lead, 84-83, until the nine-minute mark of the final period. And while the offense was leaking with inefficiency, falling apart almost, their vaunted defense held them together.
And this is what makes We The North so dangerous.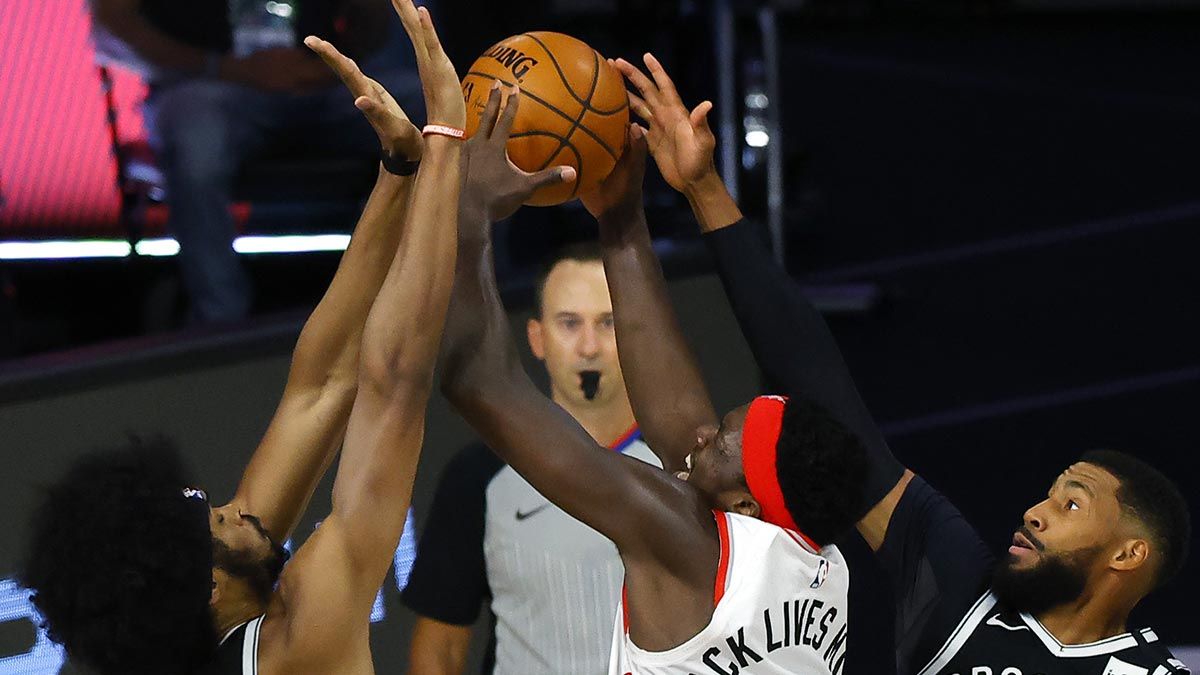 Continue reading below ↓
Recommended Videos
The Raptors are No. 1 in points per game allowed at 106.5. They are No. 2 in defensive rating at 105. Just as they've worn down previous foes, their disciplined, relentless defense held Brooklyn to 38.8 percent from the field and 14-of-41 from deep.
Toronto's offense is not Portland explosive, just 13th overall in scoring (112.8) and 14th in offensive rating (111.1) But it doesn't mean the Raptors can't light it up because they did spray the Nets with 134 in Game 1.
WITH A FRESHLY-MINTED four-year $130 million contract extension signed last July, Pascal Siakam is the fresh face of the franchise, an All-Star averaging a robust 22.9 points, 7.3 rebounds and 3.5 assists per.
The flashpoint of their dangerous transition attack, the 26-year old's wiry 6-foot-9 and 230-pound frame also provides length and quickness to their stingy defense.
Similarly happy with his $33 million salary this season is veteran Kyle Lowry. No longer burdened with the stigma of not winning a title, he is balling like an All-Star at 19.4 points and 7.5 helpers an outing.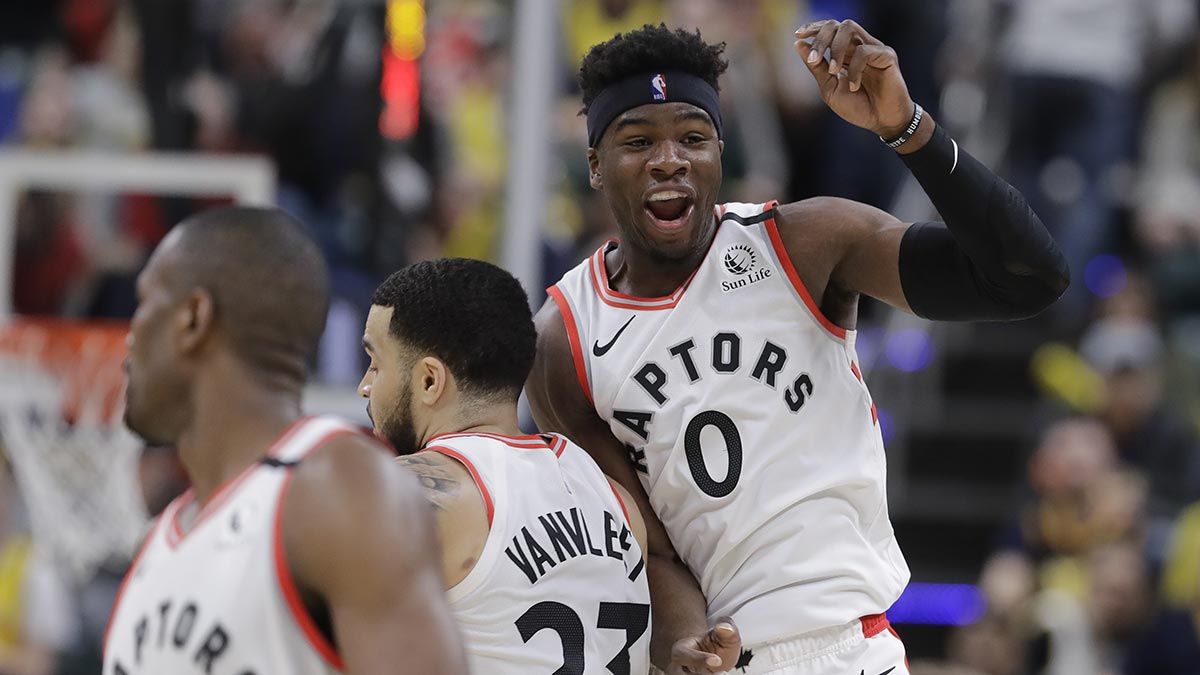 Like Jordan Clarkson, Van Vleet is an impending free agent. Incentivized by a looming payday, he is averaging 17.6 points and 6.6 assists per while hitting 39 percent of his 3s.
Oh, by the way, the Raptors still have Marc Gasol and Serge Ibaka, cagey old-timers providing size and smarts on the frontcourt. And coach Nick Nurse, an underappreciated gem, is still calling the plays.
So why aren't we talking about these fabulous Raptors?
Because they are dull compared to the Lakers. Clippers and Bucks.
In the fruit chain, the Raptors are like pears, always out-shined by the happy red apple, the lemony orange and the versatile banana. But pears are a delicious, pomaceous delight, too.
And in the case of Toronto, it's the vitamin C that stands out.
C as in champions.
ALL THAT JAZZ. In Utah's 135-125 overtime loss to the Nuggets in Game 1, Donovan Mitchell hurled 37 field goals while his teammates milled around like science students watching a solar eclipse.
In Game 2, Mitchell shot only 14 times while his teammates gobbled up 73.
Jazz 124, Denver 105.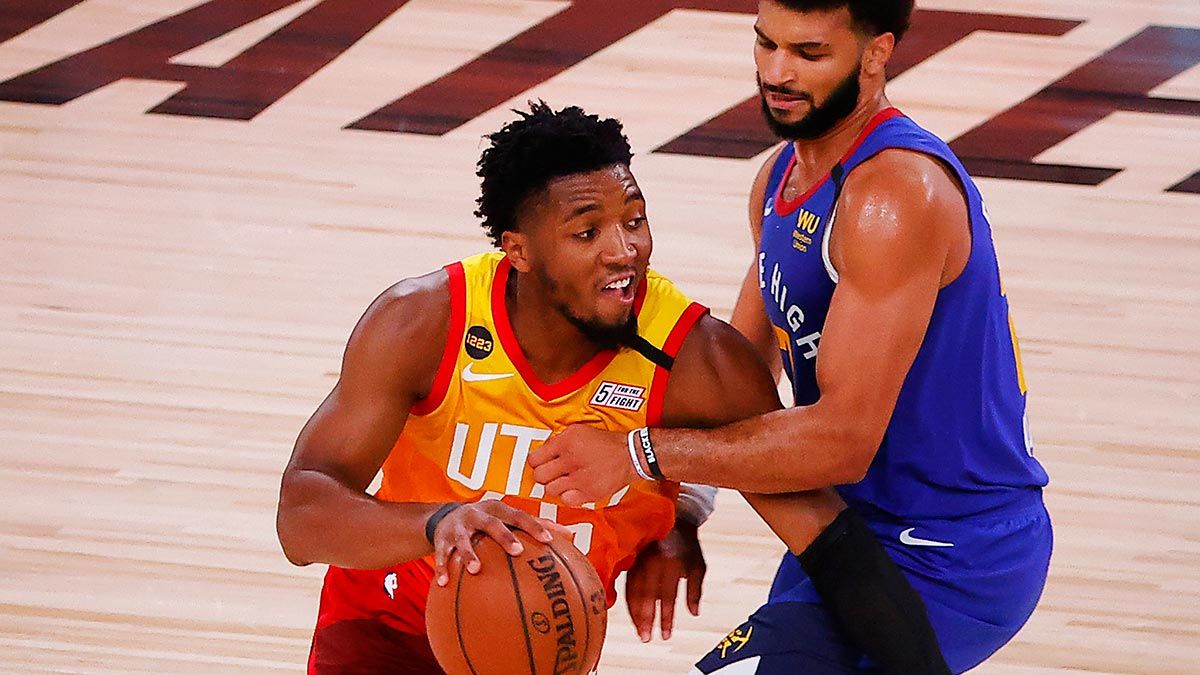 That math is simple: When you share you win. When you don't, you lose.
With everybody involved, the Jazz offense turned vibrant and inspired the team into putting up an effort that saw them make 45 of 87 shots including 20 of 44 from 3-point distance.
No man is an island. And it will take a village to take down Nikola Jokic and Jamal Murray.