LOS ANGELES — Jamal Murray scored 37 points, Nikola Jokic added 24 points and eight assists, and the Denver Nuggets rolled to a 3-0 lead in the Western Conference finals with a 119-108 victory over the Los Angeles Lakers on Saturday night (Sunday, Manila time).
Kentavious Caldwell-Pope scored 12 of his 17 points in the second half against his former team for the top-seeded Nuggets, who have never been this close to the NBA Finals in 47 years in the league.
Denver blew a big early lead in Game Three, but made a decisive 13-0 run in the fourth quarter to snap the Lakers' nine-game home winning streak since March 26, including seven straight victories since the regular season ended.
No team has rallied from a 3-0 playoff series deficit in NBA history. Game Four is Monday night in Los Angeles.
ADVERTISEMENT - CONTINUE READING BELOW ↓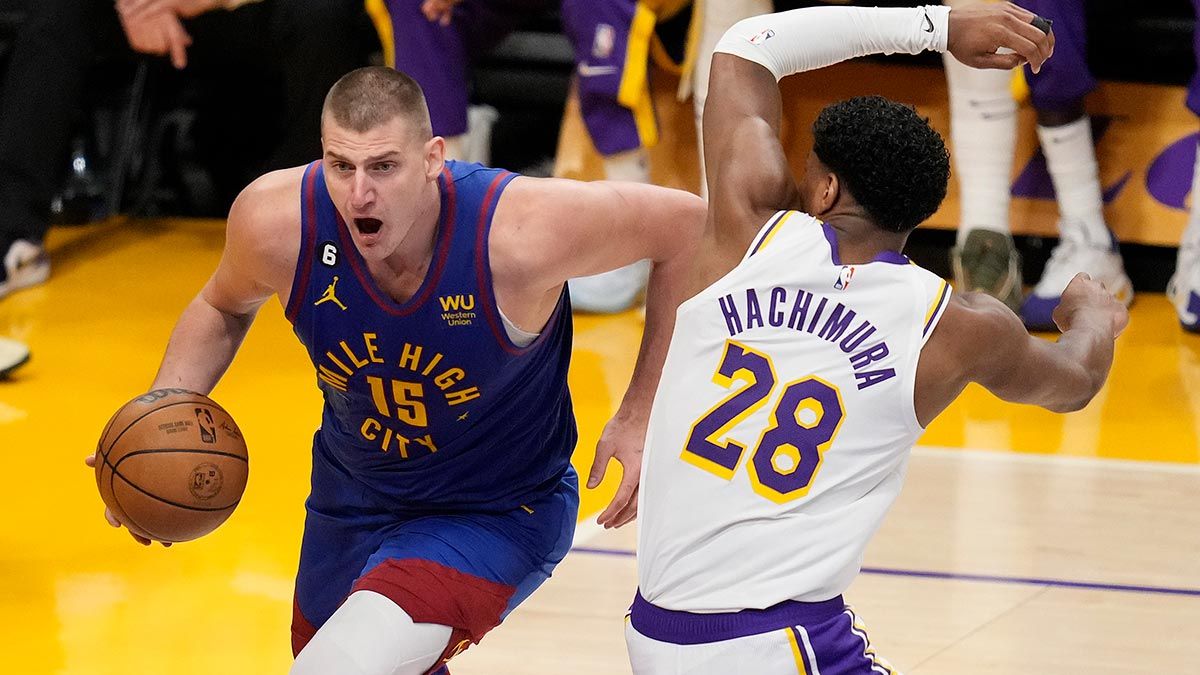 Anthony Davis had 28 points and 18 rebounds for the seventh-seeded Lakers, who hadn't lost three straight games since early February. Los Angeles' prolonged, desperate surge ever since the trade deadline has finally run out of steam against the powerhouse Nuggets, who have won five consecutive playoff games.
LeBron James had 23 points, 12 assists and seven rebounds for Los Angeles, hitting three 3-pointers after starting the series 0 for 13 from distance. Austin Reaves added 23 points and seven rebounds, but Rui Hachimura was the only other Lakers scorer to crack double figures with 13 points.
Jokic's streak of four consecutive triple-doubles ended in a fairly quiet game for the two-time MVP. But Murray scored 17 points in a dynamic first quarter following his 23-point fourth quarter two nights ago, and he had 30 points by halftime of Game Three.
Bruce Brown scored 15 points and hit a key 3-pointer down the stretch for the Nuggets before Jokic all but iced it on a 3-pointer with 3:17 to play.
Get more of the latest sports news & updates on SPIN.ph