DENVER coach Michael Malone said he spoke with Michael Porter, Jr. about publicly expressing his frustrations over his role like the rookie did after Game 4 of the Nuggets' Western Conference semifinal playoff against the LA Clippers.
Porter sparked controversy after the Nuggets' Game 4 loss when he told reporters that the team will be beter off involving more people in the offense than going to stars Nikola Jokic and Jamal Murray most of the time.
"We kept going to Jokic and 'Mal, and they're two amazing players, you can never get mad at that," he said. "But I just think to beat that team, we gotta get more players involved, we gotta move the ball a little bit better. We can't be predictable against that team.
"If I'm gonna be out there on the floor playing a lot of minutes, I think I should voice that (concern). I'll probably talk to the coaches, just tell them what I see being out there on the floor. Just letting them know, 'Look, they know what we're doing.' Like, we gotta swing the ball. We've got a lot of players who can play basketball and score. We gotta get some more guys involved."
Continue reading below ↓
Recommended Videos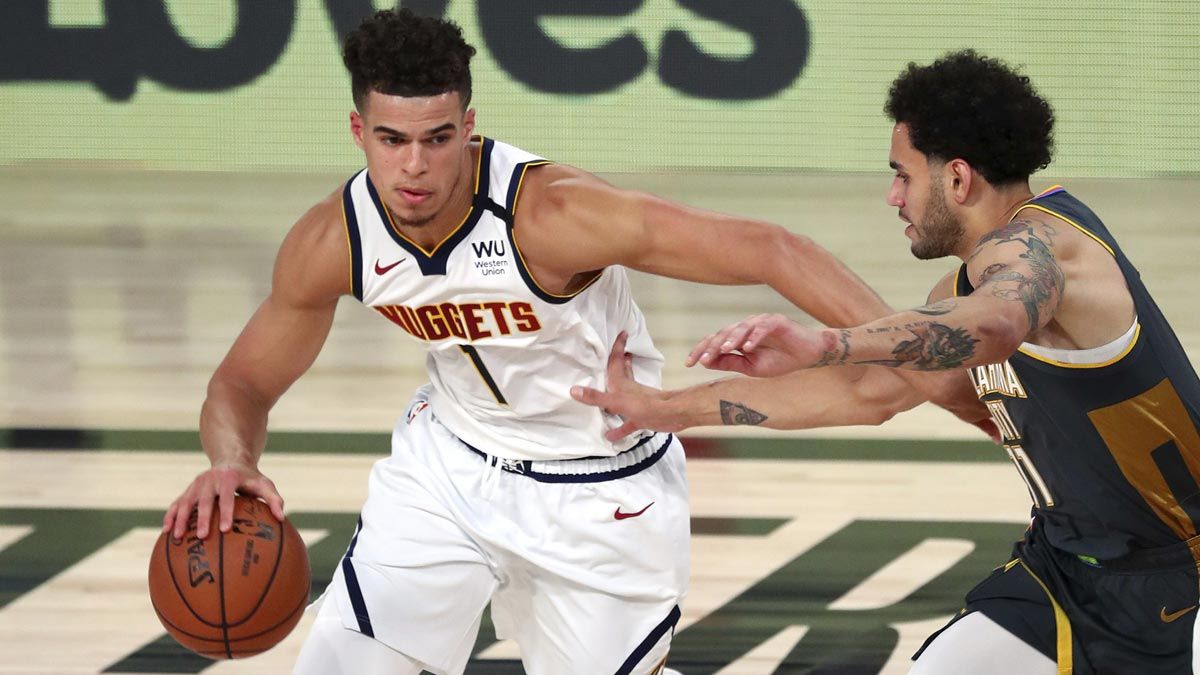 Malone didn't exactly unleash a mouthful on Porter, but he reminded his rookie that there are some things that are better kept inside the locker room.
"During the playoffs, the last thing you want is any type of distraction," Malone said. "If those frustrations are there for Michael, for anybody, it's much better to keep those conversations internal, in the locker room and among ourselves."
The good thing is, Porter responded in Game Five.
The prodigious freshman made a couple of big plays, none bigger than the deep 3-pointer with 1:11 remaining to all but wrap it up. It was the only shot he made from the floor in the Nuggets' 111-105 win that trimmed the Clippers' series lead to 3-2.
Look:
"The one thing you love about the kid is he's not scared," Los Angeles coach Doc Rivers said. "He showed that."
Malone also appreciates his youngster's moxie.
"What you love about Michael, whether it's his youthful inexperience or not understanding the magnitude of the situation, but he has supreme confidence," Malone said.
Spin fans unite at the Spin Viber Community! Join the growing community now and complete the experience by subscribing to the Spin Chatbot.