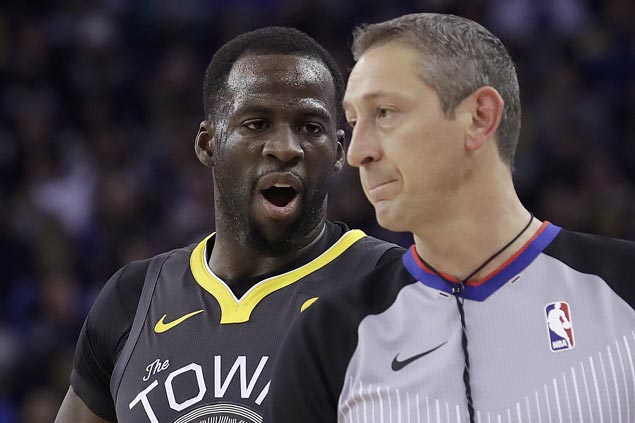 GOLDEN State Warriors forward Draymond Green has been fined US$25,000 (around P1.25 million)for criticizing NBA the officiating in public.
The penalty was announced on Monday (Tuesday, Manila time) by NBA Executive Vice President for Basketball Operations Kiki VanDeWeghe.
Green was called for his 11th technical foul of the season on Saturday during the Warriors game against the LA Clippers.
Green told Anthony Slater of the sports portal The Athletic that referees have made it a personal against him.
"A lot of it is personal … When you give someone so much authority and they make it me against you, you can't overcome that," Green said.
The Warriors star also suggested the NBA could use a "whole new crop" of referees.