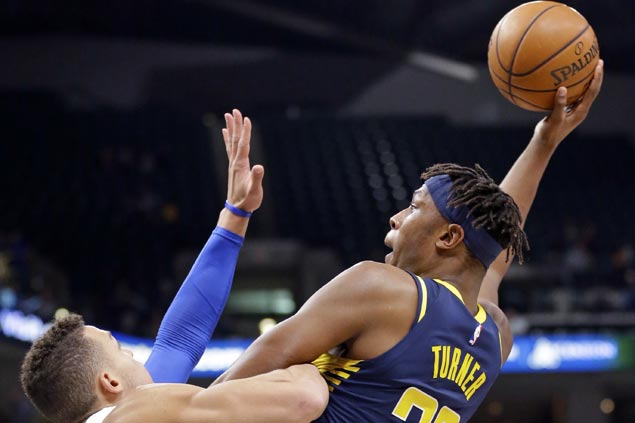 INDIANAPOLIS — Victor Oladipo scored 26 points and Bojan Bogdanovic added 22 to help the Indiana Pacers beat the Magic, 121-109, on Monday night (Tuesday, Manila time), handing Orlando its ninth straight loss.
Orlando cut the Pacers lead to 95-91 five minutes into the fourth quarter, but Indiana put together a 13-0 run that lasted nearly three minutes. The Pacers' fourth quarter surge on offense ultimately proved to be the difference in a game where the Magic fought desperately to snap their losing streak. Oladipo, who was back in the lineup after missing Indiana's last game due to a bruised right knee, made his first 11 shots before finishing the game 11-for-14.
The Pacers had five players in double figures as Domantas Sabonis scored 19 points while Myles Turner and Lance Stephenson each added 18.
Orlando gave Indiana everything it could handle through the first three quarters. The Magic managed to close the deficit and trail 85-84 heading into the fourth quarter after falling behind by double digits in the third quarter. But the Pacers hit their stride during the final 12 minutes and outscored the Magic 36-25 in the fourth.
Jonathon Simmons led Orlando with 21 points.