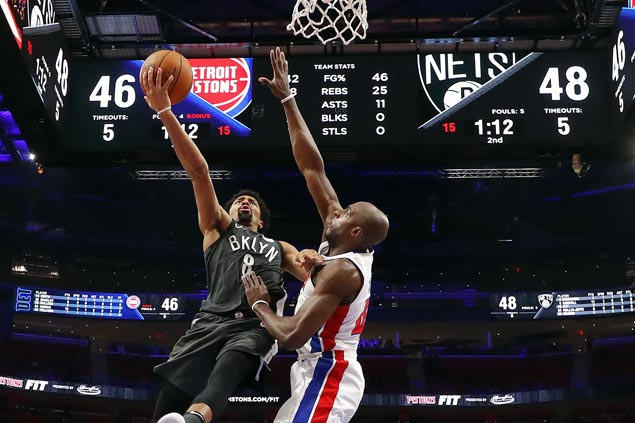 DETROIT — Spencer Dinwiddie's jumper with 0.9 seconds left lifted Brooklyn over Detroit, 101-100, on Sunday (Monday, Manila time) the Pistons' fifth straight loss.
After a basket by Andre Drummond put the Pistons ahead with 4.7 seconds left, Dinwiddie took the inbounds pass, drove to 14 feet and drained a jumper against his former teammates.
Caris LeVert split a pair of free throws with 13.7 seconds left, giving the Nets a 99-98 edge.
Langston Galloway misplayed the ensuing inbounds pass, but was able to knock the ball to Drummond. Detroit's center nearly traveled in a rare drive from outside the 3-point arc, and flipped in a go-ahead shot.
Dinwiddie finished with 22 points.
Tobias Harris led the Pistons with 20.