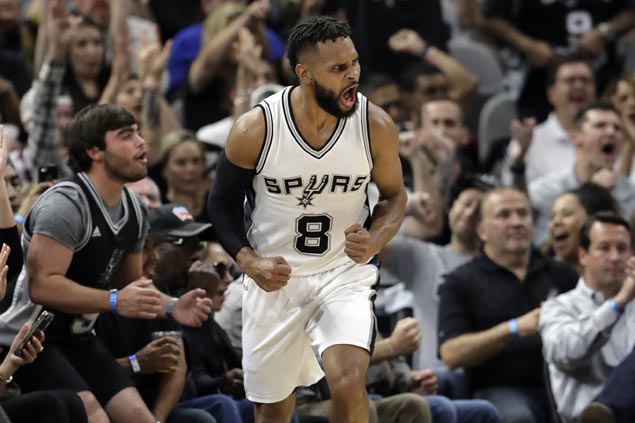 A PERSON with knowledge of the situation says point guard Patty Mills is returning to the San Antonio Spurs on a four-year deal worth $50 million.
The person spoke to The Associated Press Saturday on condition of anonymity because of the league moratorium preventing deals from being finalized until July 6.
Mills has spent the past six seasons with the Spurs, helping them win the 2014 NBA title. Keeping Mills was a priority for the Spurs for many reasons, including how point guard Tony Parker is still dealing with a left leg injury that knocked him out of last season's playoffs.
Mills averaged 9.5 points in a career-best 22 minutes per game last season. He also finished tied with Kawhi Leonard for the Spurs' lead in 3-pointers, with 147.