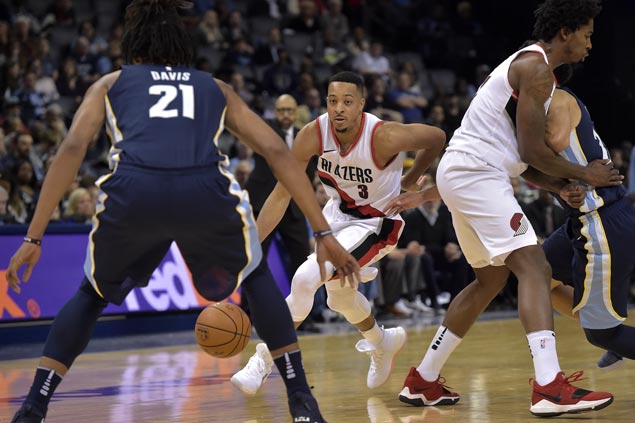 MEMPHIS, Tennessee — C. J. McCollum scored 24 points and Damian Lillard added 21 points as Portland sent Memphis to its fifth straight loss on Monday (Tuesday, Manila time).
Shabazz Napier added 16 points, while Noah Vonleh finished with 11 points and 18 rebounds for Portland, which won its second straight and fourth in the last five.
Mario Chalmers led Memphis with 21 points, while Tyreke Evans finished with 20. Marc Gasol had 19 points and 12 rebounds, but was 7 of 20 from the floor, part of the Grizzlies shooting 38 percent for the game, and 27 percent from outside the arc.
The teams were tied at 80 with 6:47 left after Gasol split a pair of free throws. But Jusuf Nurkic, who had 10 points, converted a 3-point play and put the Trail Blazers ahead for good.
Portland controlled the boards 60-35, including 15 on the offensive glass.