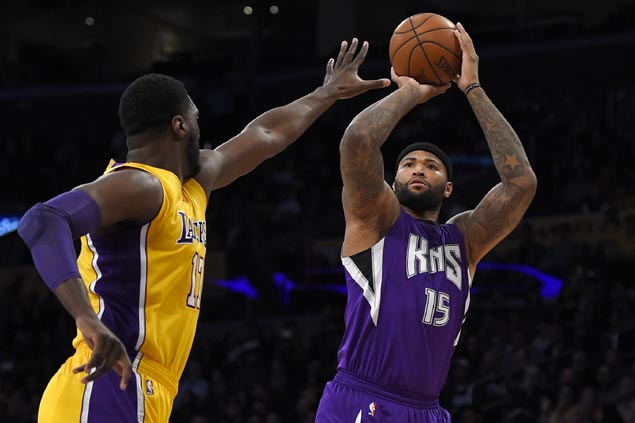 LOS ANGELES — DeMarcus Cousins had 36 points and 16 rebounds, and Rajon Rondo added 11 points and 17 assists in the Sacramento Kings' sixth consecutive victory over the Los Angeles Lakers, 112-93 Wednesday night (Thursday, Manila time).
Rudy Gay scored 16 points for the Kings, who have won three straight and six of nine. Cousins continued his tear through 2016 with another brutally effective performance, scoring at least 29 points for the eighth time in the Kings' nine games in January.
Kobe Bryant scored just two of his 15 points after halftime and Brandon Bass had a season-high 18 for the Lakers, who have lost four straight and eight of nine to drop to 9-35.
The Kings never trailed in their third win over the Lakers this season, controlling the game in the same building where they ended the Clippers' 10-game winning streak four days earlier.