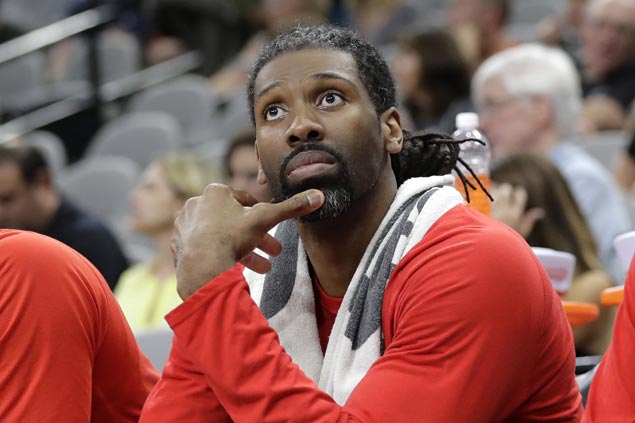 HOUSTON — Houston Rockets center Nene is out for the rest of the season, a day after he tore a muscle in his left thigh.
"I hate it for Nene," coach Mike D'Antoni said on Monday (Tuesday, Manila time). "He's been so valuable all year, such a good guy."
Nene was injured in Houston's 125-104 win over the San Antonio Spurs in the Western Conference semifinals on Sunday and didn't return. The team said it was reviewing treatment options for the torn adductor muscle.
Nene, a 15-year veteran in his first season with the Rockets, averaged 10 points and 4.7 rebounds in nine postseason games. The Brazilian was the star of Game 4 of Houston's first-round series against Oklahoma City when he tied an NBA record by making all 12 of his shots and scoring a career playoff-high 28 points in a 113-109 win.
The injury leaves Houston short on big men to contend with San Antonio. Clint Capela will remain the starter, but the Rockets will have to shuffle their rotation to make up for the loss of Nene.