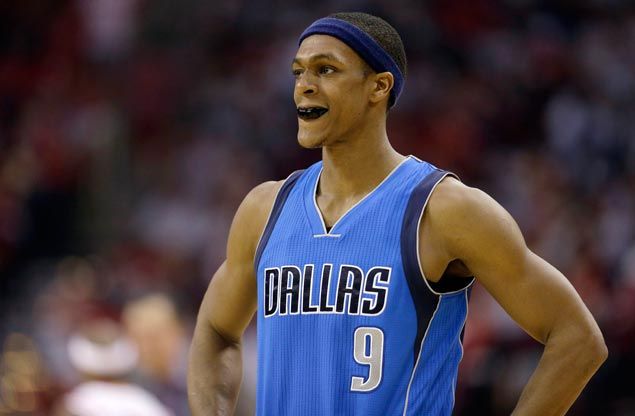 AFTER a forgettable stint last season with the Dallas Mavericks, the mercurial Rajon Rondo is looking to resurrect his value as one of the NBA's top-tier point guards.
One possible destination for the soon-to-be free agent is the Sacramento Kings.
In a report by Adrian Wojnarowski in Yahoo Sports, Sacramento "is motivated to find a way to create more salary-cap space with possible deals".
Sources said both the Kings and Rondo have a "mutual interest" and that the 10-year veteran is open to a potential one-year contract.
According to the report, the Kings, under coach George Karl, are "pursuing trade scenarios for everyone on the roster" with Rudy Gay and possibly DeMarcus Cousins as attractive bargaining chips.
Acquired from the Boston Celtics last season, Rondo and the Mavericks had a much-publicized falling out as the season progressed, with the 29-year old guard seeing his numbers dip (9 points and 6.5 assists per game) and the subject of frequent clashes with coach Rick Carlisle. Rondo was benched in the last three games in the playoffs.