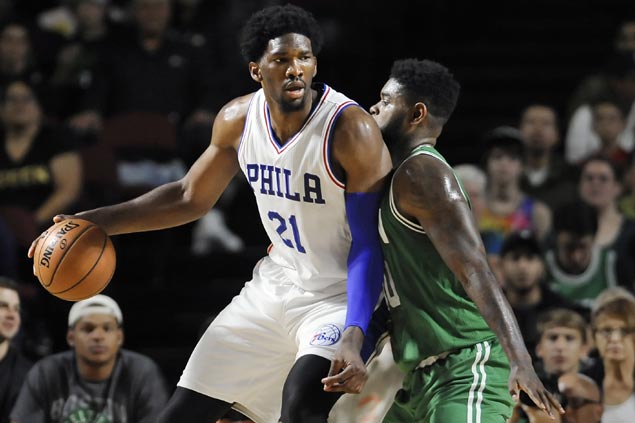 THE Philadelphia 76ers finally had some good news as they deal with the bad news of Ben Simmons' injury.
Joel Embiid and Dario Saric made successful NBA debuts in the 76ers' 92-89 exhibition victory over the Boston Celtics in Amherst, Massachusetts.
The 76ers waited more than two years to get the 2014 lottery selections in uniform and they both started Tuesday (Wednesday, Manila time). Embiid, who had been sidelined by foot injuries since Philadelphia took him with the No. 3 selection, had six points in 13 minutes.
Saric, who continued playing in Europe after he was selected by Orlando with the 12th pick and then dealt to Philadelphia, had 10 points and six rebounds in 18 minutes.
Unfortunately for the 76ers, they don't know when Simmons will be able to join them. The No. 1 overall pick had surgery to repair a broken bone in his right foot Tuesday and there is no timetable yet for his return.
Terry Rozier led the Celtics with 12 points, while new recruit Al Horford and rookie Jaylen Brown each had eight markers.