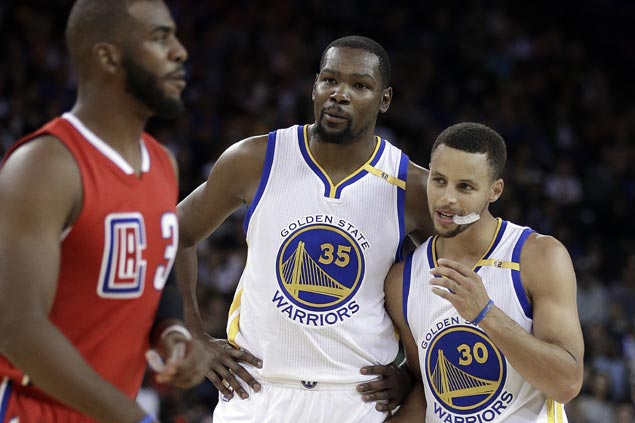 GOLDEN State fans got to see just how explosive their team looks with Kevin Durant in the lineup.
Durant had 21 points, seven rebounds, seven assists and two blocked shots in an impressive first home game with Golden State, leading the Warriors to a 120-75 rout of the Los Angeles Clippers on Tuesday night (Wednesday, Manila time).
It was Klay Thompson, however, who made the biggest splash in the game as he hit six triples on his way to a game-high 30 points in just 21 minutes.
Former Warrior Mo Speights led the charge for the Clippers with 14 points in 17 minutes off the bench. The Warriors defense limited LA guards Chris Paul, JJ Redick and Jamal Crawford to a total of three points on a miserable 1-of17 shooting clip.