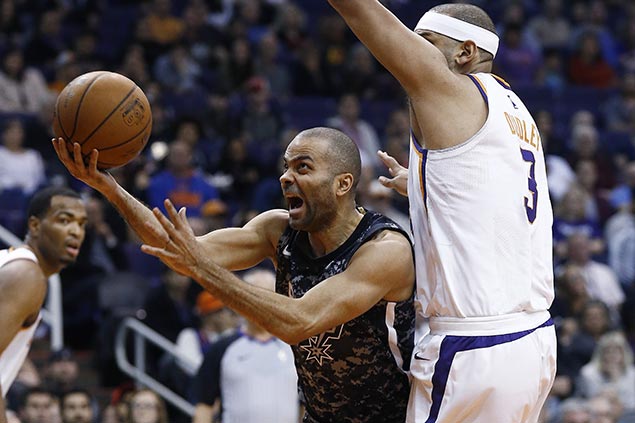 PHOENIX — LaMarcus Aldridge scored 23 points in 28 minutes and the San Antonio Spurs routed the Phoenix Suns, 129-81, matching the most one-sided loss in Suns history.
That record was set in the Suns' 124-76 home loss to Portland in their opener this season.
Patty Mills added 18 points and Danny Green 17 for the Spurs. Dejounte Murray scored 14 before leaving with a sprained ankle in the second quarter.
Tony Parker also scored 13 off the bench.
Alex Len scored 14 for the Suns, who shot 34 percent from the field and were 3-of-32 on 3-pointers.
Phoenix was without leading scorer Devin Booker for the second game in a row due to a hip pointer. Center Tyson Chandler missed the game with a sore neck and Tyler Ulis left with back spasms in the first half.