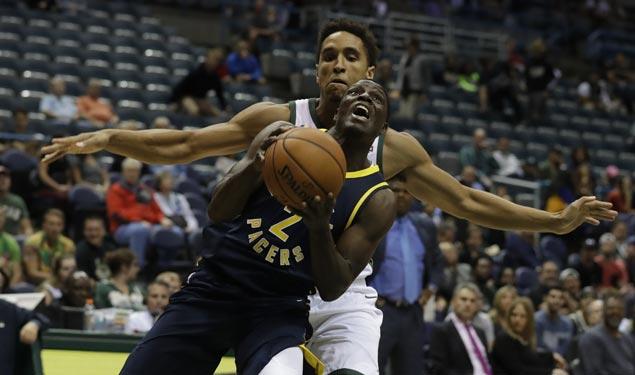 MYLES Turner and Lance Stephenson each scored 17 points as Indiana won its preseason opener, beating the Milwaukee Bucks, 108-86, on Wednesday (Thursday, Manila time).
Gary Payton II had 15 points for Milwaukee.
PACERS: Victor Oladipo, in his first game since coming from Oklahoma City in the Paul George trade, scored 15 points. Domantas Sabonis, the other played acquired in the deal, shot 3 for 11 off the bench for eight points in 14 minutes. ... Darren Collison finished with 10 points, seven steals and five assists.
BUCKS: All-Star Giannis Antetokounmpo remains out following the death of his father. Also sitting out for the Bucks were Jabari Parker, Thon Maker, Jason Terry and Matthew Dellavedova. ... Rookie of the Year Malcolm Brogdon had five points and three assists.
UP NEXT: Indiana (1-0) visits Cleveland on Friday. Milwaukee (0-2) visits Chicago on Friday.