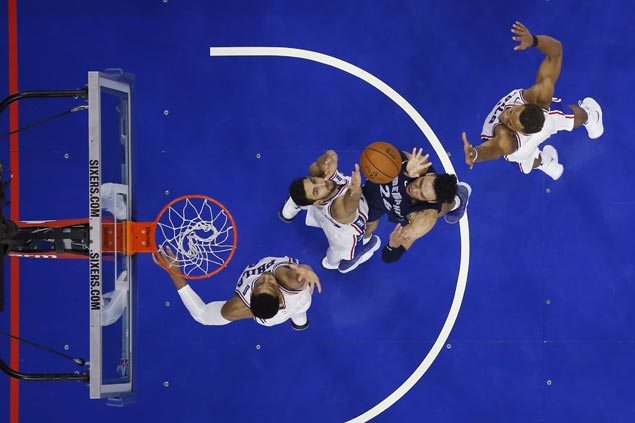 BRANDAN Wright scored 16 points as the Grizzlies improved to 2-0 in the preseason with a 111-89 rout of the 76ers on Wednesday in Philadelphia (Thursday, Manila time).
Jahlil Okafor and Robert Covington each scored 13 for the 76ers.
Philadelphia started the last two No. 1 overall picks together.
Ben Simmons, who missed all of last season recovering from a broken foot, showed his versatility with six points, nine assists and seven rebounds. He shot only 2 for 8 and Markelle Fultz was worse at 2 for 13, finishing with four points in his first game.
GRIZZLIES: Mike Conley and Marc Gasol sat out. ... Chandler Parsons played 18 minutes and had five points. ... Andrew Harrison scored 14 points and JaMychal Green had 11.
76ERS: JJ Redick scored 11 points in his 76ers debut. ... Joel Embiid and Dario Saric, who finished second and third in last season's Rookie of the Year voting, didn't play. ... Emeka Okafor, the former No. 2 overall pick trying to make an NBA comeback from back injuries, had two points in 9 ½ minutes.
UP NEXT: Memphis (2-0) visits Atlanta on Monday. Philadelphia (0-1) hosts Boston on Friday.