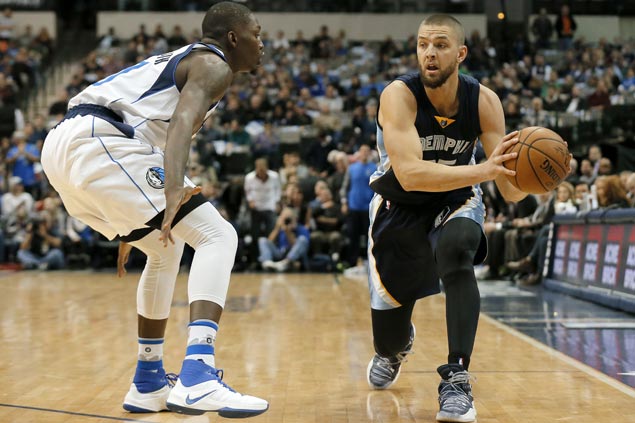 MEMPHIS, Tennessee — Memphis Grizzlies forward Chandler Parsons, the team's biggest offseason free agent acquisition, is out indefinitely because of a partial tear of the meniscus in his left knee.
Parsons, who signed a four-year, $94 million contract over the summer, has had two surgeries on his right knee within the last two years. Earlier this season, the team announced he bruised his left knee in a Nov. 18 game against the Dallas Mavericks.
The Grizzlies said in a statement Monday (Tuesday, Manila time) before their game against the Milwaukee Bucks that they are still evaluating the injury to take "the appropriate course of action."
Parsons has been on a minutes restriction this season because of the knee problems. The 6-foot-10 forward has not performed up to hopes, averaging 6.2 points. He has not played more than 25 minutes in a game this season.