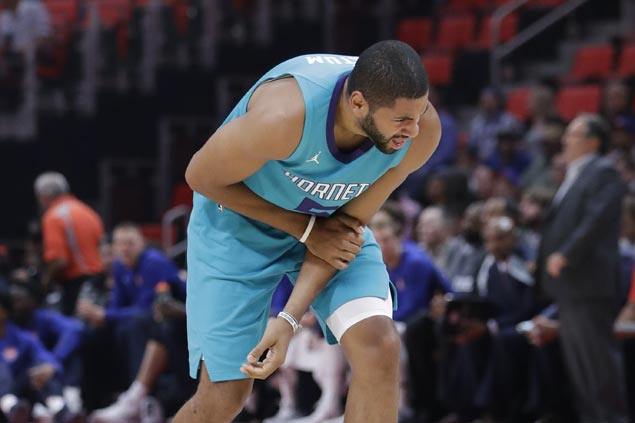 ROOKIE Malik Monk scored 12 of his 19 points in the fourth quarter as the Charlotte Hornets won, 108-106, spoiling the Pistons' first game at Little Caesars Arena on Wednesday in Detroit (Thursday, Manila time).
Andre Drummond had 16 points and 15 rebounds in the Pistons' preseason opener.
HORNETS: Nicolas Batum sprained his left elbow and left 49 seconds into the game. ... Jeremy Lamb scored 18 points off the bench. ... Dwight Howard had 12 points and 11 rebounds. ... Frank Kaminsky scored 13 points and Kemba Walker, Marvin Williams and Michael Kidd-Gilchrist all had 10.
PISTONS: Avery Bradley scored 14 points in his first game since coming from Boston in a trade. ... Tobias Harris had 13 points and nine rebounds.
UP NEXT: Charlotte (1-1) visits Miami on Monday. Detroit (0-1) hosts Atlanta on Friday.