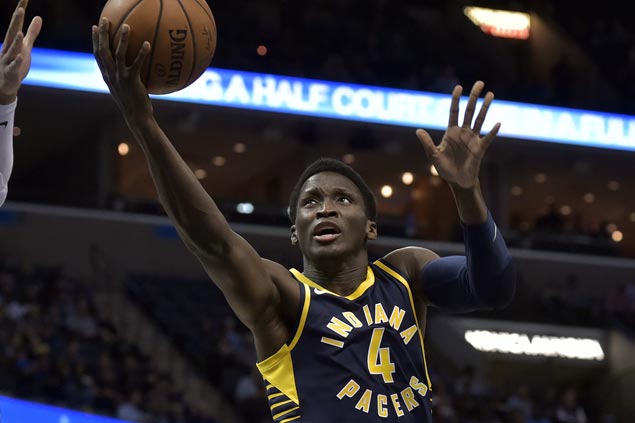 THE Indiana Pacers used a huge third quarter to beat the Cleveland Cavaliers, 106-102, on Friday in Indianapolis (Saturday, Manila time).
Victor Oladipo showed the way as the Pacers outscored the Cavaliers 32-23 in the third and held on for their third straight win.
The Pacers ended the Cavaliers' win streak at 13.
Oladipo scored 33 points on 11 of 24 shooting, making six of the Pacers' 15 three-point shots.
Myles Turner scored 15 and Thaddeus Young added 13.
Indiana improved to 15-11.
LeBron James scored 29 points and had 10 rebounds and seven assists.
Kevin Love scored 20 and JR Smith added 15 points. 
The Cavaliers now hold an 18-8 win-loss card.