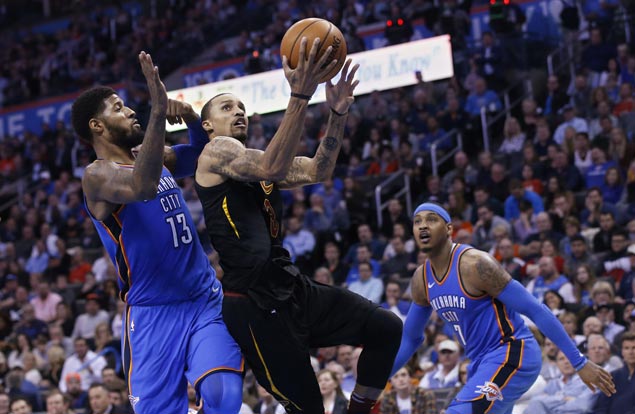 LEBRON James scored 37 points and his new guys came up with big shots in the fourth as the Cleveland Cavaliers downed the Thunder, 120-112, on Tuesday in Oklahoma City (Wednesday, Manila time).
New acquisitions Jordan Clarkson and Rodney Hood hit back-to-back baskets early in the fourth that gave the East champions some breathing room, 96-89, after the Thunder got to within two points.
JR Smith had 18 points as the Cavaliers improved to 34-22.
Clarkson shot 6 for 10 and wound up with 14 points, which was matched by Hood who hit 5 of 10 field goal attempts.
The Cavaliers kept the Thunder from getting a win streak going, and spoiled the return of Russell Westbrook and Carmelo Anthony from ankle injuries.
The Thunder had four players score over 20 points, with Paul George delivering 25.
Anthony finished with 24, Steven Adams scored 22 points on 8 of 12 shooting, while Westbrook ended up with 21.