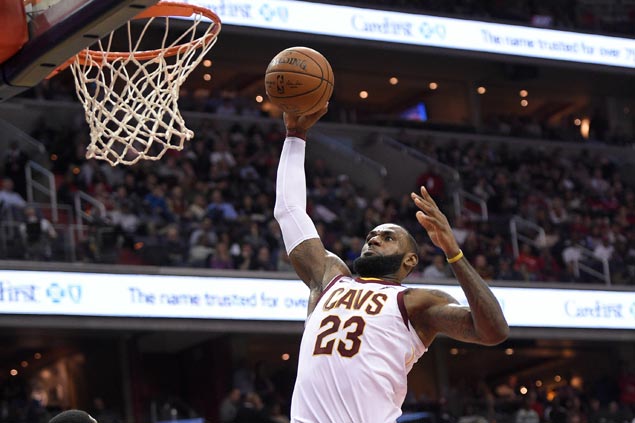 THE Cleveland Cavaliers finally stopped the bleeding, downing the Wizards, 130-122, on Friday (Saturday, Manila time) in Washington.
LeBron James scored a season-high 57 as the Cavaliers ended a four-game slide.
Derrick Rose delivered 20 points, while Jae Crowder added 17 for Cleveland, which improved its win-loss record to 4-5 and evened its road record, 2-2.
Kevin Love chipped in with 11 points.
The Wizards absorbed their second straight loss.
Bradley Beal scored 36 for Washington, which bowed to Phoenix Suns two days ago.