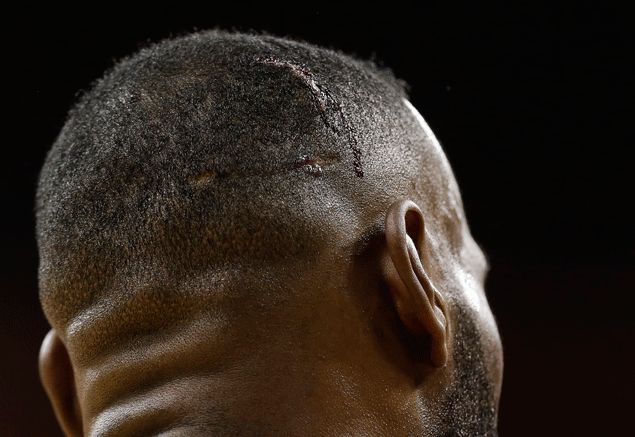 CLEVELAND — LeBron James was bloodied and later beaten.
When he pulled on his warmup jersey to signal the end of his night, there were still about three minutes remaining.
He had nothing going in the fourth quarter, anyway.
James was shut out in the period and slowed for the first time in the NBA Finals, as Golden State beat the Cleveland Cavaliers 103-82 on Thursday (Friday, Manila time) to even the series 2-2.
James finished with 20 points, 12 rebounds and eight assists, good numbers but nowhere near the impact he had been making on the series. In fact, he finished with less than half the 41 points he was averaging in what had been one of the best finals performances in history.
But he couldn't keep it up while playing 41 minutes and looking tired. He shot 7 for 22 from the field and rested his hands on his hips multiple times in the fourth quarter, when he took only two shots.
He was trying to catch a quick rest to start the fourth quarter and the game got away from the Cavs while he did. They made the first two baskets while he sat to push the lead back to double digits after Cleveland had been within three points in the final minute of the third, and it turned into a blowout shortly after he returned.
James had been hurt earlier when he was fouled along the baseline by Andrew Bogut. He tumbled out of bounds and he crashed into a photographer's camera, opening a cut in the back of his head. He remained down for a couple of minutes before getting up and holding a towel over the cut. He stayed in the game and made one of the free throws.
James wasn't the only one who looked weary. Matthew Dellavedova, who needed treatment for dehydration after scoring a postseason career-high 20 in Game Three, had just 10 points on 3-of-14 shooting. He looked like he could have used his usual pregame coffee that he gave up Thursday to remain hydrated.
The point guard went to the bench early in the second half to get his legs massaged and didn't do much from there as Stephen Curry scored 22 points.
The Cavs have lost home-court advantage but at least have two days to rest before Game Five on Sunday at Oracle Arena.
Right now, rest looks like what James needs most.