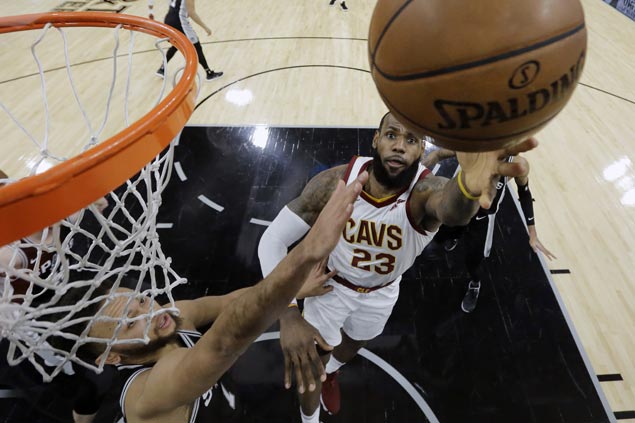 THE Spurs used a huge second quarter to break away from a tight game and held on for a 114-102 victory over the Cleveland Cavaliers on Tuesday in San Antonio (Wednesday, Manila time).
LaMarcus Aldridge led the way for the Spurs, who took control with a 38-26 second period.
San Antonio improved to 31-18.
Coming off a victory over the Orlando Magic, the Cavaliers could not get a win run going and absorbed their seventh loss in the last 10 games.
The Spurs also spoiled LeBron James' milestone night as he joined the NBA's elite 30,000-point club.