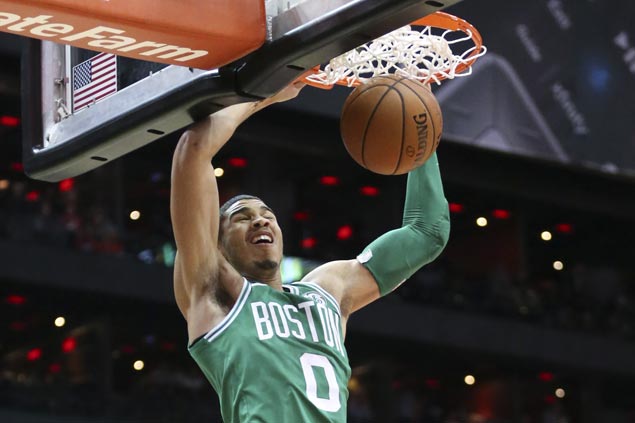 THE Boston Celtics sent the Hawks crashing back to earth, scoring a 110-107 victory on Monday in Atlanta (Tuesday, Manila time).
The Eastern Conference leaders Celtics came up with the huge win, a day after the conference tailenders stunned the Cleveland Cavaliers.
Kyrie Irving scored a season-high 35 on 14 of 22 shooting, while Jayson Tatum went 7 for 13 and wound up with 21 points.
Al Horford had 15 points and 10 rebounds and Jaylen Brown added 11 points.
The Celtics made it nine straight wins after starting the season with two losses.
Dennis Schroder scored 23 and Dewayne Dedmon added 19 for the Hawks, who absorbed their ninth loss in 11 outings.