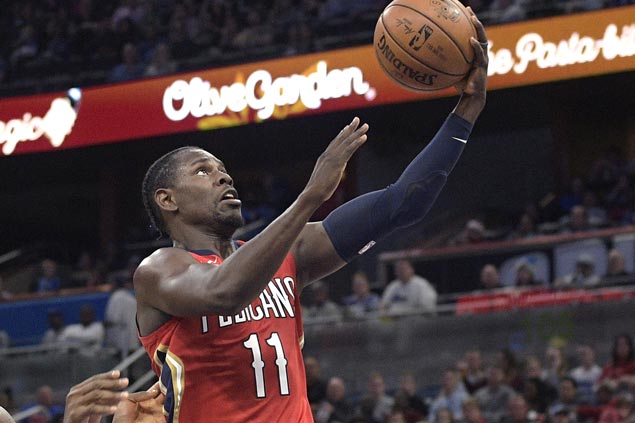 THE New Orleans Pelicans overcame a fourth-quarter Celtics rally, winning in overtime, 116-113, on Tuesday in Boston (Wednesday, Manila time).
Jrue Holiday hit two big baskets in the extra period to push the Pelicans to their third straight win.
Holiday made an 11-footer to give the Pelicans a 114-113 lead then hit a 13-footer for the final count.
Anthony Davis delivered 45 points and 16 rebounds for New Orleans.
Holiday wound up with 23 points, while DeMarcus Cousins had scored 19 points and pulled down 15 rebounds.
The Celtics saw their win streak end at seven.
Kyrie Irving had 27 points of 8 of 24 shooting for Boston.
Jaylen Brown had 16 points, making 7 of 14 field goal attempts, while Marcus Smart came off the bench to match the output on 5 of 14 shooting.