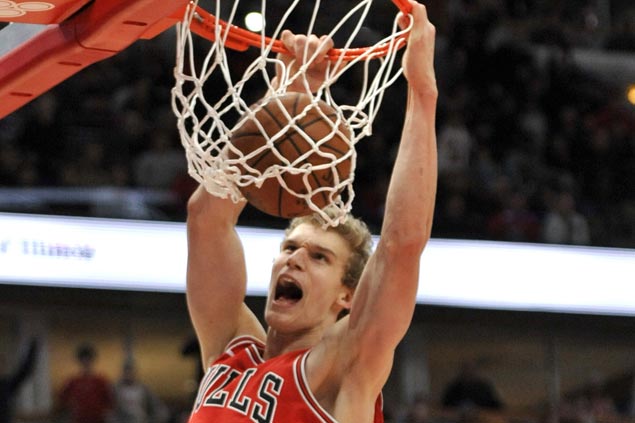 CHICAGO — Kris Dunn scored 17 points, including two clutch free throws in the final seconds, and the surging Chicago Bulls rallied to beat the New York Knicks, 92-87, on Wednesday night (Thursday, Manila time).
Chicago trailed by as many as 15 in the first half, but shut down New York down the stretch of its ninth win in 11 games. The Knicks managed just three points in the final 5 1/2 minutes.
Lauri Markkanen scored 12 points for the Bulls, and Justin Holiday and Robin Lopez had 11 points apiece. Holiday also made three of Chicago's 10 3-pointers in 28 attempts, compared to a 4-for-23 performance from beyond the arc for New York.
Kristaps Porzingis led the Knicks with 23 points, and Courtney Lee had 17. New York has dropped three straight.