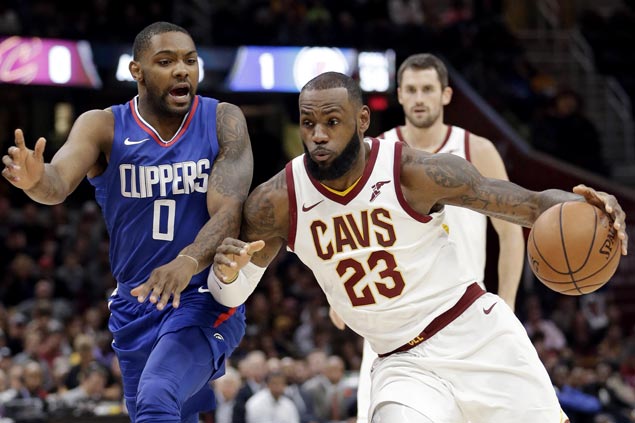 The Cavaliers survived a scare from the skidding Los Angeles Clippers, erasing a huge deficit in the second half and winning in overtime, 118-113, win on Friday in Cleveland (Saturday, Manila time).
LeBron James hit two huge triples to tie the match at 105, and the Cavaliers took control in overtime.
A split by James from the stripe put the Cavaliers ahead and a JR Smith dunk game them a 108-105 lead.
Cleveland made it four straight wins, posting its ninth win in 16 outings.
James finished with 39 points, 14 rebounds and six assists, while Kevin Love had 25 points and eight boards.
Dwyane Wade came off the bench to deliver 23 points, 11 rebounds and five assists.
The Clippers, who led by 15 points, 81-66, in the third absorbed their seventh straight loss and ninth in 14 games.
Blake Griffin had 23 points and 12 rebounds, DeAndre Jordan had 20 and 22, while four other Clippers scored in double figures.