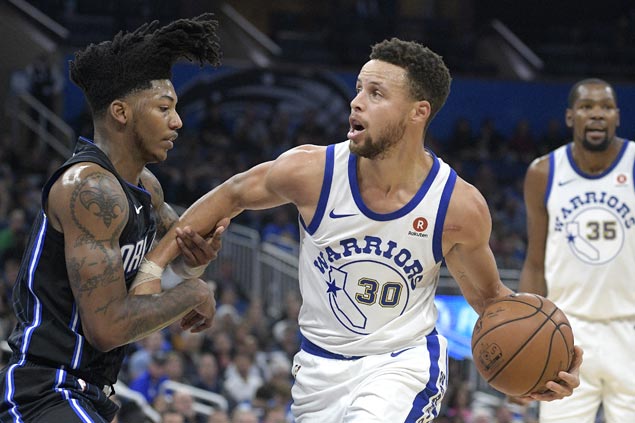 THE Golden State Warriors took control early and cruised to a 133-112 victory over the Magic on Friday in Orlando (Saturday, Manila time).
Kevin Durant and Stephen Curry combined for 25 points in a 41-point first quarter and the Warriors went on to post their second straight win.
The Warriors have won 17 in 23 outings.
Durant finished with 25 points and Curry wound up with 23.
Klay Thompson delivered 27 points on 11 of 14 shooting.
The Magic absorbed their 14th loss in 23 games.