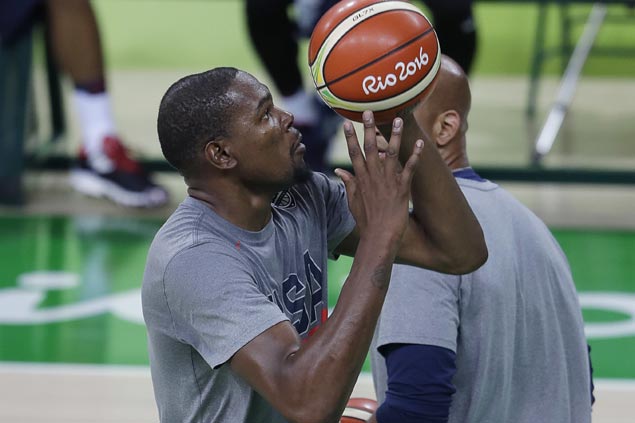 RIO DE JANEIRO — Kevin Durant is happy for Russell Westbrook who signed a three-year contract extension with the Thunder Thursday (Friday, Manila time), but don't expect the new Golden State Warrior to congratulate his former OKC teammate personally anytime soon.
In Rio de Janeiro, where he is part of the U.S. Olympic team, Durant said he wouldn't immediately be reaching out to Westbrook to discuss his decision to stay in Oklahoma City.
"Nah, that's a touchy deal," Durant said. "At some point, we'll sit down and talk. But I don't know when."
Asked if he was happy for Westbrook, Durant said he was.
"I'm happy to see any player in this league do whatever they want to do," Durant said. "It's good for him, man. It's good for his family. It's good for the people in Oklahoma City that love to watch him play and love to have him on their team."
"So I've got nothing but positive energy and vibes for everybody. I've got no beef with anybody. There's no ill will with anybody. If he did what he wanted to do, that's better. That's great for him," he added.