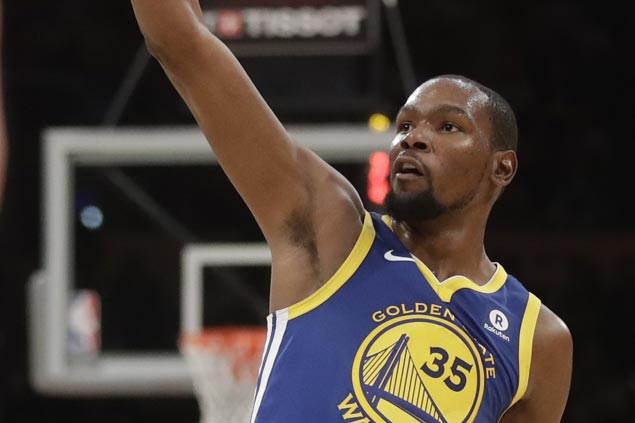 KEVIN Durant hit a 22-foot pull up jumper with seven second left in overtime to lift the Golden State Warriors over the Lakers, 116-114, on Monday in Los Angeles.
The Lakers honored Kobe Bryant at halftime, retiring his jersey numbers 8 and 24, but the Warriors, without Stephen Curry, denied the home crown a double celebration.
Durant scored 36 on 10 of 29 shooting, while Klay Thompson went 6 for 24 and wound up with 17 points.
The Warriors stretched their win streak to nine, even as Curry did not make the trip due to a sprained right ankle.
Kyle Kuzma came off the bench to deliver 25 points for the Lakers, who absorbed their third straight loss.
Brandon Ingram scored 19 and Lonzo Ball added 16.