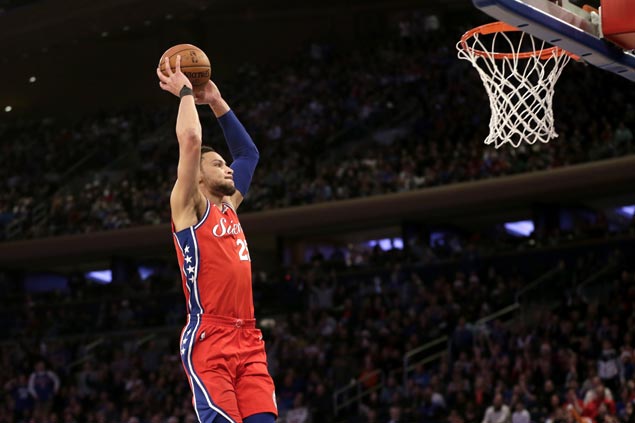 NEW YORK — Joel Embiid had 25 points and 16 rebounds, JJ Redick scored 24 points, and Philadelphia snapped a five-game losing streak, 105-98.
Embiid and Redick were cleared to play after going through pregame warmups, and their presence gave the 76ers just enough to win their first Christmas Day appearance since 2001.
Embiid, who has been battling a bad back, powered through a big-man duel with Enes Kanter, who had a season-high 31 points and a career-best 22 rebounds.
Redick, who missed the last game with right hamstring tightness, helped the 76ers pull away from an 89-all tie midway through the fourth quarter.
Kristaps Porzingis scored 22 points for the Knicks, who fell to 22-30 on Christmas with their fifth straight loss on the holiday.