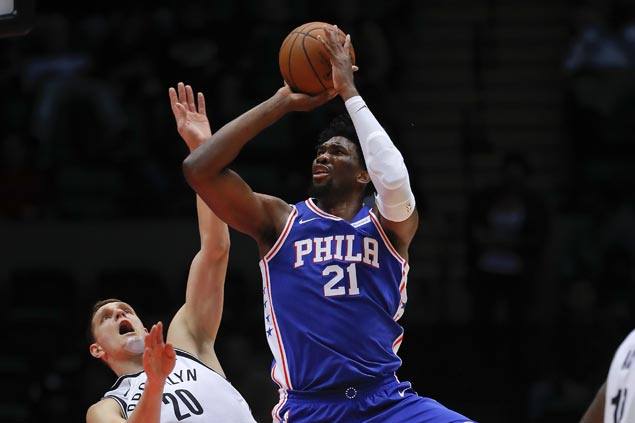 DARIO Saric scored 26 points and Joel Embiid, playing for the first time since agreeing to his $148 million extension, added 22 as Philadelphia defeated Brooklyn, 133-114, on Wednesday (Thursday, Manila time) for its first win of the preseason.
D'Angelo Russell scored 24 for Brooklyn in its preseason finale.
76ERS: J.J. Redick had 18 points for Philadelphia, which held a 52-37 rebounding edge. ... No. 1 overall pick Markelle Fultz didn't play.
NETS: Caris Levert scored 16 and Jeremy Lin added 14 for the Nets, who led by 10 early — then got outscored by 35 points over the rest of the half, and eventually trailed by 36.
UP NEXT: Philadelphia (1-3) meets Miami in Kansas City, Missouri on Friday. Brooklyn (3-1) opens the regular season Oct. 18 at Indiana.