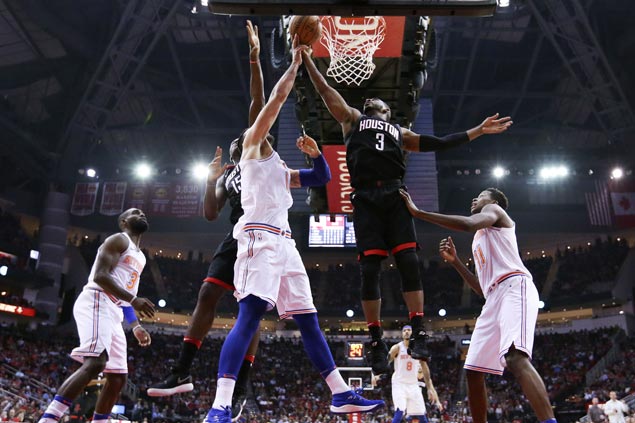 HOUSTON — James Harden had 37 points and 10 assists as Houston rallied from an early deficit to beat New York, 117-102, on Saturday (Sunday, Manila time).
The Rockets erased New York's early 22-point lead by making 18 3-pointers and getting 44 points from their bench, led by 17 from Ryan Anderson.
New York starters Kristaps Porzingis and Enes Kanter sat out the game because of back ailments, and Michael Beasley and Kyle O'Quinn started.
Beasley had a season-high 30 points, while O'Quinn had his first double-double of the season with 20 points and 15 rebounds.