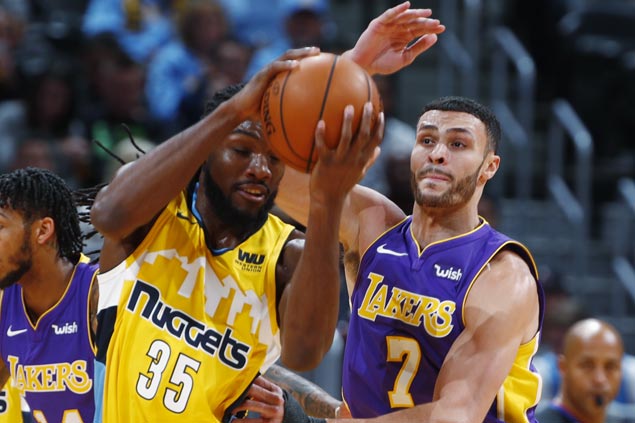 DENVER — Jamal Murray had 28 points, Will Barton scored 13 of his 16 points in the final 7:44, and Denver scored the game's final 15 points to beat the Los Angeles Lakers, 115-100, on Saturday (Sunday, Manila time).
Denver was without its starting frontcourt of Nikola Jokic, Paul Millsap and Wilson Chandler. Millsap is out several months after surgery on his left wrist, Jokic was in a walking boot after suffering a sprained left ankle Thursday, but Chandler (back) could return Monday.
Brandon Ingram led the Lakers with 20 points and Brook Lopez had 15 points. Lonzo Ball had nine points, nine rebounds and five assists.