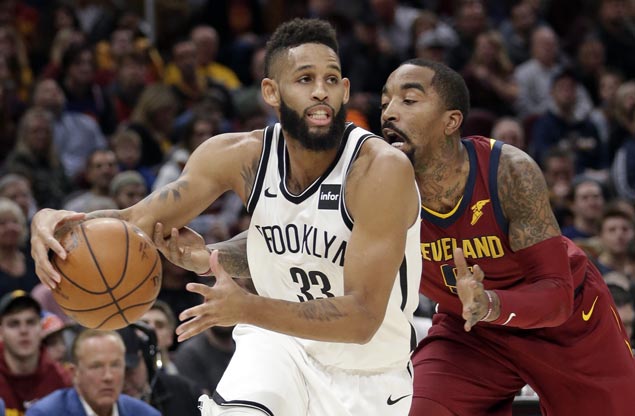 THE Cavaliers survived another scare, edging the Brooklyn Nets, 119-109, on Wednesday in Cleveland (Thursday, Manila time) to stretch their streak to six.
The teams were tied at 99 after a Joe Harris layup with five minutes to play before Kevin Love split his free throws off a Rondae Hollis Jefferson foul to put the Cavaliers ahead.
LeBron James made both his free throws off a Joe Harris foul to make it 102-99.
James finished with 33 points on 11 of 17 shooting in 33 minutes of action as the Cavaliers notched their 11th win in 18 games.
Love scored 18 on 7 of 18 shooting, while Dwyane Wade came off the bench to match the output, making 8 of 13 field goal attempts.
The Nets suffered their second straight loss and 11th in17 outings.
Hollis Jefferson had 20 points, while Harris woud up with 18 for Brooklyn.