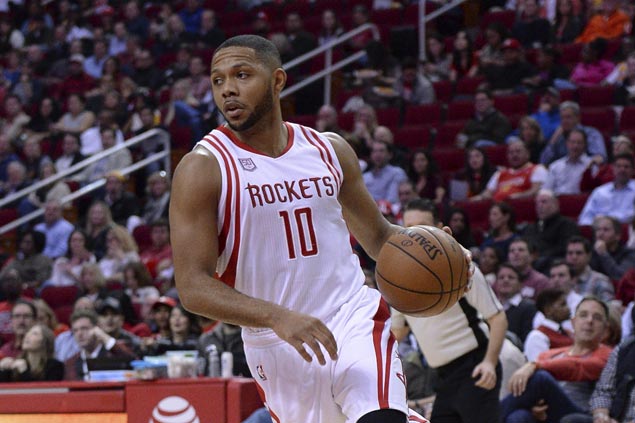 ERIC Gordon sank eight three-pointers for 26 points and James Harden added 25 as the rising Rockets burned the slumping Los Angeles Lakers, 134-95, on Wednesday in Houston (Thursday, Manila time).
Led by Harden, the Rockets got going early and quickly established a 14-7 lead and hot shooting by it's starters soon made it 43-27 to end the first quarter, the most points Houston scored in any quarter this season.   
The Lakers were unable to counter Houston's guards and were unable to mount any credible opposition throughout the game.
Houston displayed impressive shooting and was a combined 15 for 36 from downtown and shot .543 overall. The team led by as many as 42 points
It was the fourth straight win for the Rockets who had 10 players score eight more points against a Laker team that missed D'Angelo Russell, Nick Young, Jose Calderon and Tarik Black to injuries.    
Lou Williams led LA with 24 points off the bench while Julius Randle added 21 points and 11 rebounds for the Lakers who have lost four straight games. Â Â