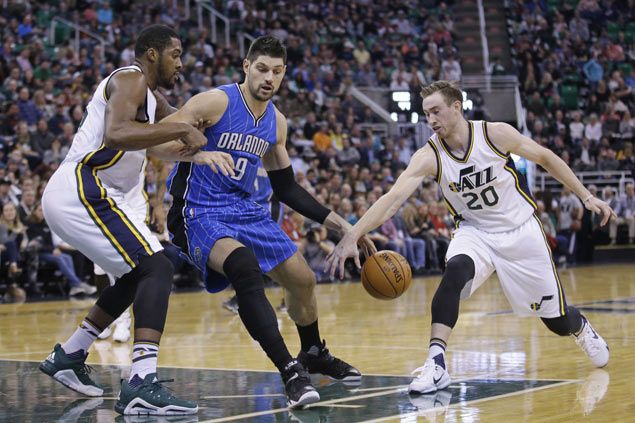 SALT LAKE CITY — Tobias Harris scored 17 points and the Orlando Magic beat the Utah Jazz 103-94 on Thursday night (Friday, Manila time) for their season-best fifth straight win.
The Magic went into the fourth quarter trailing by a point, then quickly took control. Evan Fournier's three-pointer put Orlando ahead 92-84.
The Jazz cut it to four, but Nikola Vucevic hit a jumper and Elfrid Payton scored on a transition layup with 1:42 remaining to push the lead back to eight.
Harris finished with seven rebounds and Vucevic added 16 points and eight rebounds.
Gordon Hayward led the Jazz with 24 points, five rebounds, four assists and two steals. Derrick Favors had 12 points and 10 rebounds while Alec Burks chipped in with 21 off the bench.