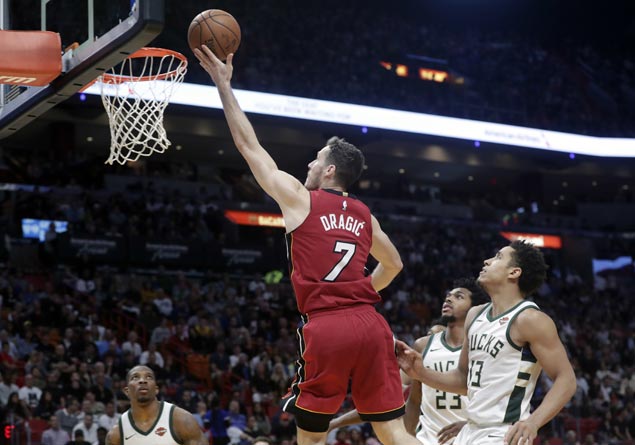 MIAMI — Goran Dragic scored 11 of his 25 points in the fourth quarter, and Miami ran its winning streak to seven games with a 97-79 rout of the Milwaukee Bucks on Sunday (Monday, Manila time).
Josh Richardson scored 16 points, and Hassan Whiteside added 15 points and 10 rebounds. The Heat trailed 43-41 at the half, then took control with a 41-21 run in the first 16 minutes of the second half.
Giannis Antetokounmpo scored 22 points for Milwaukee.