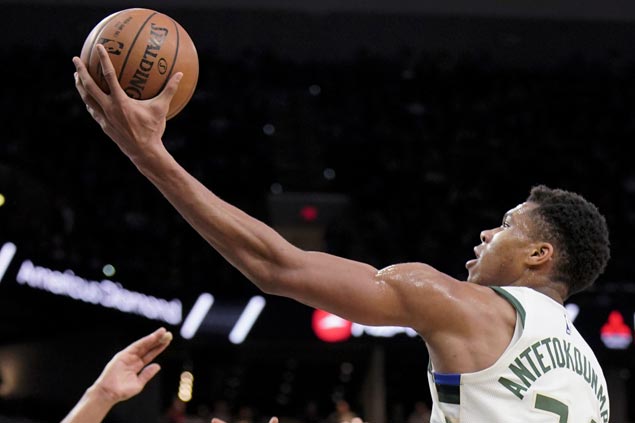 THE Bucks used a huge second quarter to take control and overcame a late Cleveland Cavaliers rally to post a 119-116 win on Tuesday in Milwaukee (Wednesday, Manila time).
Giannis Antetokounmpo showed the way as the Bucks outscored the Cavaliers, 39-24, in the second quarter but squandered the big lead before recovering late.
Milwaukee ended a three-game skid.
Antetokounmpo scored 27 and Eric Bledsoe added 26 for Milwaukee.
The Cavaliers saw their win streak end at five even as LeBron James came up with another huge game, scoring 39 points.
Kevin Love added 21 and Dwyane Wade came off the bench to deliver 14 points.